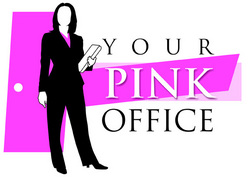 West Hartford, CT (PRWEB) May 27, 2010
Fraud and greed have riddled our financial system with weakness and insecurity, and dramatic failures in recent years have traumatized people across the globe. Today, people are increasingly looking for new ways to safeguard their wealth – and, perhaps just as important, restore their comfort and confidence in their financial matters. Many are finding that female financial advisors are exactly what they need.
Because women tend to be more relationship oriented and collaborative by nature, female advisors often develop practices and client relationships that are notably different than those of their male counterparts.
While women consistently grow assets, remain in compliance and generate substantial revenues (on par with their male colleagues), they typically take a more balanced approach to risk. They also engage their innate feminine abilities such as empathy, intuition, and nurturing as they develop professional relationships. In addition, women have proven to be a critical component in creating a more ethical environment. This is a powerful combination in the financial services industry, especially in our shell-shocked marketplace, and it consistently translates to happier clients and stronger client loyalty. It could be said that female advisors have become a powerful stimulus package for the badly crippled financial services industry.
With female advisors making up less than 15 percent of the advisory population, there is tremendous opportunity to develop and leverage their unique assets and abilities at this particular time. But, in order to fully realize this opportunity, they must be willing to break the mold.
The financial services industry was built almost entirely by men, and it was designed to capitalize on masculine traits. In an arena designed around risk, where hunter and warrior instincts prevail, many unsuspecting clients became victims.
Today, in an industry that has been so resistant to change, reforms are sweeping through the financial landscape and women are actively reshaping the blueprint for a successful financial advisory practice.
In support of every female financial advisor who wants to build a thriving and highly ethical practice – her way – an online community and resource center is now available at http://www.YourPinkOffice.com. With tools, support, creative ideas and like-minded peers, the site helps women advisors develop the vision and courage to build a financial advisory practice that reflects their principles, values and unique feminine abilities. With a brand promise of purpose, passion and profit, the site encourages women to break away from traditional models and redefine the way business is done in the financial services industry – and as many clients will tell you, it's about time.
"Your Pink Office" coaches and trains female financial advisors who want to BREAK THE MOLD and leverage their feminine strengths to accelerate their personal and professional success. Coaches have extensive knowledge and first-hand experience in the financial services industry. Membership, special programs, Pink Power conference calls, and individual and group coaching deliver exercises, strategies and tools to help women make changes and take action. Please visit http://www.YourPinkOffice.com to receive your free audio gift: "Create Your Compelling Message," or contact Your Pink Office to learn more.
###