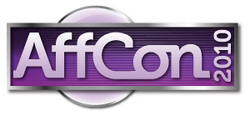 This issue affects everyone in the affiliate marketing space... It's a topic AffCon2010 - Denver must tackle so our affiliates can advocate for their jobs," said Daron Babin, co-founder and CEO of WebmasterRadio.FM
Fort Lauderdale, FL (PRWEB) May 26, 2010
Imagine life without Amazon.com. Think about it. It is an increasing reality looming for residents in states considering the passage of anti-affiliate marketing tax legislation. Amazon and companies like it that do business on the internet may find themselves with the unfortunate choice of logging off on residents who may prefer spending their money online. The so-called Amazon Tax was passed by New York State in 2008 and similar bills are being considered in other states.
The tax legislation means jobs may leave states where affiliate marketing taxes are levied. It may happen in Connecticut where the bill is careening through the house and senate. Minnesota is considering it, as is Hawaii and Colorado and others may follow. But California vetoed a similar bill.
Tackling the Tough Topics
The topic will be front and center at AffCon 2010 - Denver when the affiliate marketing convention hits town June 21-23. Founded on the belief that education should be free, AffCon 2010 - Denver will offer free seminars, workshops and networking opportunities presented by the finest minds in the industry.
Some of those minds will be tacking the tax legislation debate in the June 22 session "The Affiliate Tax: How Colorado Mobilized its Fight." One of the panelists, Colorado State Representative John "Jack" Pommer is sponsoring a state bill of his own. Joining him for the session will be Jeannine Crooks, Affiliate Manager, Scudder Phillips, LLC; David Asseoff, President and CEO, Adperio and Peter Bordes, CEO, Media Trust.
Colorado state bill HB 1193 was introduced in January in an attempt to establish responsibility for the collection of sales tax for out-of-state retailers that use Colorado-based affiliate relationships as a method of advertising. Pommer, who is also Chair of the Appropriations Committee, is co-sponsoring the bill with Senator Rollie Heath.
"This issue affects everyone in the affiliate marketing space. It impacts our livelihood and future existence. It's a topic AffCon2010 - Denver must tackle so our affiliates can advocate for their jobs," said Daron Babin, co-founder and CEO of WebmasterRadio.FM and AffCon2010.
The tax legislation is just one of many tough topics AffCon2010 is wrestling to the ground over the two-day convention. "Let's Clean it Up!" – a session preceding the affiliate tax session - features a Town Hall-style format in which panelists will discuss current industry perception, reputation management for affiliate marketers and challenges facing professionals in the space seeking to maintain high-quality business practices. Matt Frary, CEO, Smarter Chaos will moderate the session with panelists Charles Mui, CEO, Magnate Marketing and Lori Weiman, CEO, The Search Monitor.
Free Education at AffCon 2010
These two sessions are among more than two dozen spread over the conference's two jam-packed days. The hour-long educational seminars cover topics such as digital marketing, legal trends, Ecommerce solutions and domain strategies from a variety of seasoned professionals and leaders such as platinum sponsor ClickBank, gold sponsor PerfectAddress.com, silver sponsor Atrinsic Interactive, bronze sponsor SaveologyNetwork.com, Media Whiz, The New York Times, Sitetuners, the Schaaf-Partner Centric,
Paulson Management Group, UniqueLeads, Merchant Metrix, and Website Magazine and more.
The conference kicks off June 21 with keynote address by Joel Comm, entrepreneur, NY Times bestselling author of Twitter Power, and new media innovator, Comm is an expert at harnessing the power of social media and mobile applications to expand a company's brand's reach and engage in active relationship marketing. See and hear from the man behind The Joel Comm Show and the internet reality show The Next Internet Millionaire.
Super Affiliate and Managing Partner of ShoeMoney Capital, Jeremy "ShoeMoney" Schoemaker will deliver day two's keynote session. It will be streaming live from the conference floor, on the popular WebmasterRadio.FM show, "The Shoemoney Show."
For affiliate marketers seeking additional education, a third day of intensive professional development will take place on June 23rd, provided in partnership with Search Engine Strategies (SES), the world's leading global SEM conference and expo series; David Szetela, President of ClixMarketing.com, and Tim Ash, CEO of SiteTuners.com.
Fun for all
After two information-packed days, attendees will be able to let loose at AffiliateBash on June 21st, hosted by WebmasterRadio.FM, a global interactive radio network. Keep the celebrating going at the SUPERSTAR Affiliate Party on June 22nd, hosted by Paulson Management Group (PMG), a dynamic affiliate and SEM management company.
Visit http://www.affcon2010.com for information on registration, sponsorship or exhibitor packages. Get involved in the networking site, My.AffCon2010.com, to share information, build your personal network and promote your participation at AffCon 2010 Denver.
About AffCon2010 Denver
AffCon 2010 Denver bases its conference and tradeshow series on the idea that actionable information, business building and networking opportunities should be freely available to everyone in the affiliate marketing industry, especially to working affiliate marketers. Featuring line-up of thought leaders in the affiliate and search engine marketing sectors, AffCon 2010 Denver is a unique opportunity to meet and share ideas with the brightest business people in the affiliate marketing industry. AffCon2010 is the only event in the affiliate marketing industry which gives affiliate marketers free access to the movers and shakers in the sector.
About WebmasterRadio.FM
WebmasterRadio.FM lifts the "veiled curtain" of the Internet, bringing the business community together through an interactive radio network. Its listeners are a global group, comprised of everyone from corporate executives and decision makers to small and mid-sized businesses and individual entrepreneurs. WebmasterRadio.FM's stellar line-up of radio programming includes "CoverStory" with Jiyan Wei of PRWeb, WebmasterRadio.FM's official newswire; "Market Edge" with W2/Racepoint Group Chairman Larry Weber; Fired Up! with Gordon Rudow of Bonfire Communications; "SEM Synergy" with Search Engine Marketing Industry Leader Bruce Clay and more. To tune into WebmasterRadio.FM's live content or check out the show lineup, please visit http://www.WebmasterRadio.FM.
###