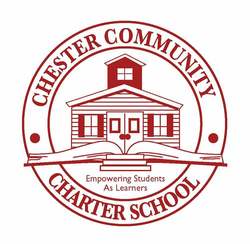 Philadelphia, PA (Vocus) May 26, 2010
More than 200 Chester Community Charter School (CCCS) parents will be attending CCCS' Annual Parent Appreciation Dinner.
The Parent Appreciation Program began in 2004 as an initiative to honor and recognize CCCS parents, who partner with the school, its teachers and its administrators in an effort to contribute to and support a successful and productive learning culture. Parents receive report cards each semester/term, and are graded in the following categories, with the highest possible score being 40 points:

Attendance and involvement at individual parent/teacher conferences, at the school's Parent/Teacher Association's (PTA) scheduled meetings and at other school events
Student completion of homework assignments
Student punctuality and attendance
Student adherence to dress code, and
Student behavior
The parents are invited to a catered dinner in their honor and have a chance to win door prizes, which include gift cards, bikes, televisions, DVD players, and the grand prize, a trip to Walt Disney World, in Orlando, Florida.
WHO:

Vahan Gureghian, CEO, Charter School Management
Steve Lee, CEO, Chester Community Charter School
Wanda Mann, president, School Board, Chester-Upland School District
LaKisha Blackwell, board member, School Board, Chester-Upland School District
CCCS Principals and Administrative Staff
More than 200 CCCS parents and guardians
WHEN:
Thursday, May 27, 2010
6:00pm – 8:00pm
WHERE:
Chester Community Charter School
West Campus Gymnasium
2730 Bethel Rd
Chester, PA 19013
###