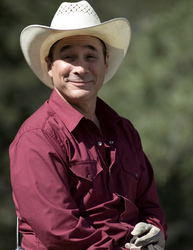 Los Angeles, CA (PRWEB) May 26, 2010
The music of country legend Clint Black and rock star turned movie director Michael Damian is featured on the Original Motion Picture Soundtrack to the Twentieth Century Fox production Flicka 2.
Flicka 2 is an engaging family film directed by Damian and starring Patrick Warburton ("Seinfeld," "Rules of Engagement"), Tammin Sursok ("Hannah Montana") and superstar Clint Black.
Carrie (Sursok) is a city teen whose life is upended when she moves to her father's (Warburton) horse ranch in Wyoming. There, Carrie meets Flicka and the two form a special bond.
The Original Motion Picture Soundtrack includes songs from rising stars Heather Youmans, Jory, Cindy Santini, Trevor Alan Gililland, The Molnars and Buck McCoy and echoes the film's storyline with an eclectic blend of country tunes and urban pop.
A number of singles from the Flicka 2 soundtrack are making their way to radio. "Man Of The Law" from Country recording artist Buck McCoy ranked #1 "most added" at New Music Weekly last week. "It's You Baby" from rising teen star Heather Youmans and "Still Mad About You" from Michael Damian will be released to pop radio in the coming weeks.
The soundtrack is currently available at iTunes, AmazonDistributed by Weir Brothers Entertainment, many of the album's tracks were recorded, mixed and mastered at Studio City Sound, Studio City, CA.
###