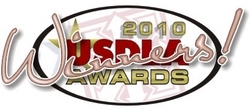 Thousand Oaks, CA (PRWEB) May 26, 2010
The United States Distance Learning Association (USDLA) honored California Lutheran University (CLU) with prestigious awards at the 2010 International Distance Learning Conference in St. Louis, Missouri. CLU was presented with two awards: Category III: Excellence in Distance Learning Teaching and Category IV: Outstanding Leadership by an Individual in the Field of Distance Learning for the MBA in Financial Planning program.
The USDLA Awards were created to recognize major accomplishments in distance learning and to highlight those distance learning instructors, programs, and professionals who have achieved and demonstrated extraordinary results through the use of online, videoconferencing, satellite, and blended learning delivery technologies.
Dr. Somnath Basu, Director of the Online MBA and Certificate Program in Financial Planning, said, "I want to thank everyone here at CLU and at the School of Business who worked so hard to support and help us develop California Institute of Finance and its MBA in Financial Planning program." He continued, "I also want to thank The Leaning House, Inc., our partner in distance learning, for their continuing effort in helping us create and maintain our online campus."
Since October 2004, California Lutheran University has partnered with Learning House, a comprehensive online education solutions partner, to manage and deliver high-quality programs. Learning House offers publishing, marketing, training, consulting and infrastructure support services to CLU.
"We are proud to partner with California Lutheran University," said David T. Richardson, President and CEO of Learning House. "CLU's online MBA in Financial Planning sets the standard for high-quality distance education and truly deserves this national recognition."
The California Institute of Finance at CLU offers an online MBA in Financial Planning degree and certificate program. The CFP Board-registered program is designed to prepare financial planning professionals to keep pace with growing market demand and stay ahead in an increasingly complex career field. In addition, the program prepares students to take the esteemed CFP® Certification Exam.
In 2007, CLU was presented with a silver award for Category II: Best Practices in Distance Learning Programming by USDLA.
About The Leaning House, Inc.
The Learning House, Inc. is a comprehensive online education partner that helps colleges and universities develop effective and affordable ways to deliver online degree programs. With more than 70 colleges and universities in more than 20 states as partners, Learning House has created a model that meets the needs of every school. Learning House provides a total online campus solution to each of its partners, including online course development and publishing, program marketing, infrastructure support, learning management system customization and hosting, faculty and staff training, 24/7 technology support, and consulting. For more information about Learning House, please visit http://www.learninghouse.com. To find online courses or programs, please visit http://www.elearnportal.com.
About California Lutheran University – California Institute of Finance
California Lutheran University's innovative and accredited program in Financial Planning is an online MBA and certificate program entirely geared toward financial planning and services professionals. It is designed to help mid-level professionals keep pace with growing market demand and stay ahead in this increasingly complex career field. In addition, this program prepares students to sit for the prestigious CFP Certification Exam. For more information, please visit: http://www.callutheran.edu/cif.
###