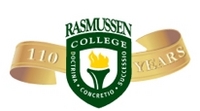 Rasmussen College is focused on maintaining a student friendly library system, keeping convenience and relevancy top of mind as we serve our students on a day-to-day basis
Minneapolis, Minn. (PRWEB) May 26, 2010
While the role of technology in the consumption and sharing of information grows, expectations surrounding the management of this data, especially in an educational setting, also increase. As a result, the role of the traditional librarian has evolved, making librarians today masters of information management. To support these changing needs, Rasmussen College continues to invest in its campus-wide library system to provide student-centric, technology friendly services that are available at the click of a button.
"As the educational landscape progresses along with the introduction of new technologies, we remain leaders in providing the resources our students need and want, keeping their future career goals in mind by ensuring our library services reflect the most up-to-date advancements in the field," Rasmussen College Director of Library and Learning Resources Emily O'Connor said.
Americans consume up to three times more information today than they did 30 years ago, according to a recent study from the University of California in San Diego. Through the growing popularity of social networking sites, smart phones, and other handheld devices, this information is being made even more accessible. As experts in their field, Rasmussen College librarians are at the forefront of the industry, integrating new technologies and social media platforms - such as instant messages and Twitter- into the daily repertoire of services offered to students. Rasmussen College students can even communicate with librarians via text message for up-to-the-minute information on the go.
"Rasmussen College is focused on maintaining a student friendly library system, keeping convenience and relevancy top of mind as we serve our students on a day-to-day basis," O'Connor added. "As a premier provider of educational experiences, we regularly accept feedback from our students in order to ensure we meet their needs. Consequently, our student satisfaction numbers are consistently rated above those of competing academic institutions."
New library programs are developed on an ongoing basis to promote information literacy and develop critical thinking. A system-wide online book club, for example, encourages students at Rasmussen College campuses nationwide to interact and share ideas. As industry leaders, Rasmussen librarians frequently travel to share this insight with other professionals throughout the country. Most recently, they presented a session, "Reading Outside the Walls: Rasmussen Reaches Out to a System-Wide Book Discussion," at the Florida Library Association 2010 Annual Conference in Orlando this past April.
Rasmussen College carefully selects its librarians, each of whom holds a Master's degree, based on their level of experience and background providing library services to students. Librarians work closely with faculty to select appropriate resources and databases, guaranteeing materials for all degree programs are readily available.
Rasmussen College operates libraries at each of its 21 campuses, as well as an online library housing 55 databases with more than 50,000 resources to serve students both on-campus and on the Web, with video content available for nearly every degree program. Each Rasmussen College student also has access to approximately 25,000 full-text books online. Materials are constantly updated, reflective of current trends and technologies based on students' needs.
For additional information about Rasmussen College or to learn more about the student services offered online and at its 21 campuses in Minnesota, Illinois, Florida, Wisconsin and North Dakota, visit: http://www.rasmussen.edu.
ABOUT RASMUSSEN COLLEGE
Founded in 1900, Rasmussen College is a premier provider of educational experiences, dedicated to the growth and development of its students, employees, and the communities it serves. Accredited by the Higher Learning Commission, Rasmussen College offers Bachelor's and Associate's degrees in fields with the greatest occupation opportunities to more than 15,000 students both online and through its network of 21 campuses. By partnering with leading universities, Rasmussen offers opportunities to students beyond the Bachelor's level. The Rasmussen Partner Network gives students the opportunity to earn Master's and Doctoral degrees completely online, at their own convenience, from prominent universities around the country. To learn more about Rasmussen College, please visit http://www.Rasmussen.edu
###