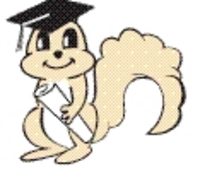 In the current, uncertain economic climate, it's crucial for college students to learn rapidly about being frugal, earning money..., and learning about how other students manage their budgets.
Thousand Oaks, CA (PRWEB) June 1, 2010
Collegeosity.com proudly announces its official launch. Collegeosity is a free social networking site whose mission is to help students get through their college years painlessly by providing students with a place to give and receive advice and save money while having fun. Collegeosity lets college students go beyond casual chatting with their virtual friends – it provides a platform for purposeful and helpful interaction with peers.
College is not just about getting a degree, but also about learning about life, maintaining a budget, learning how to give back, having an opinion, learning from mistakes, and transitioning from living with parents to living on one's own. Collegeosity.com is a place where college students can do just that while high school students can read about what's in store for them directly from people who understand.
High school seniors can find help for filling out intimidating college apps, writing essays, or just for coping through the stressful application period. Parents can place free ads for finding the right tutor—whether for schoolwork, college testing, or applications--for their kids from a nearby college.
Collegeosity has collected information about 2,570 colleges, universities and other educational organizations in the United States in its database. College students register using their school email addresses, allowing them to search for relevant content on the site and have a more personal user experience.
In the current, uncertain economic climate, it's crucial for college students to learn rapidly about being frugal and earning money (without impacting their classes and studies), and to learn about how other students manage their budgets.
College students can use the website to:

Ask for advice on any personal, college, roommate, budget, or relationship issues on or off campus
Ask for help with their homework
Share their opinion and insights on books, movies, their college, and professors
Confess (anonymously, of course)
Buy/sell their books, CDs, DVDs, etc. to students in their schools (no third party, and therefore no third party fees when they sell or buy, and no shipping and handling charges, making a substantial difference in students' budgets)
Earn points while participating, and convert them to cash to keep or to donate to their favorite charity
Find a job or post their availability (again, to help others and earn money)
Enter a contest to win free money or help others to win
Parents can use the site to:
Place free ads to find college students to tutor their kids in different subjects as well as SAT prep and to help with college applications and essays in this competitive landscape.
High school students can use the site to:
Ask college students questions regarding college selection, college prep work, and their futures as college students
More features are in the works and will be announced later.
For more information, please visit the website or contact: Grace Thompson by email at grace(at)collegeosity(dot)com or phone at 805-823-5324
About Collegeosity.com
collegeosity.com had their beta launch earlier with around 450 college students. The Beta launch participants were from most of the UC schools, USC, and some of the Cal State Universities and a few other schools in the U.S. Based on the feedback received from the pilot group, the board decided on making a few changes to the site, and the result is being launched today. The company's corporate goals are to keep the site mostly steered toward college life, savings, and sharing, while maintaining student privacy. More features will be coming soon in the next phases.
*According to the 2000 Census, there are 14.4 million students in college in the United States.
###