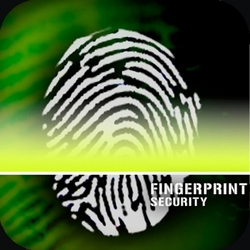 Myrtle Beach, SC (PRWEB) May 26, 2010
Empire Apps is celebrating its 5 millionth app download by giving away the upcoming next generation iPhone and an iPad 3G 64GB. To get a chance to win these popular devices send an email to Empire Apps with suggestions on how to improve their top hit "Fingerprint Security - Pro".
"Fingerprint Security - Pro", an instant success when released in April 2009, has remained in the top charts ever since. Despite the growing and intense competition in the App Store, "Fingerprint Security - Pro" continues to climb the charts and is currently ranked #27 top overall in paid apps.
"We're very grateful for our success and want to thank our users for supporting our applications. To show our gratitude we're giving away these prizes and inviting our users to send us feedback on how we can further improve our top app Fingerprint Security - Pro", says Chad Mureta, owner of Empire Apps.
Contest Details:

Send an email to contest (at) empireapps (dot) com with suggestions on how to improve "Fingerprint Security - Pro".
Use "Fingerprint Security Contest" as the subject line.
Email must be received by 11:59PM PST, Tuesday June 8th, 2010.
Winner will be chosen by Empire Apps management.
Winner will be announced on Saturday, June 12th, 2010.
Visit Contest Rules for more information and the official contest rules.
About Empire Apps:
Empire Apps, LLC focuses on entertainment based mobile applications. Its products have won recognition among numerous users and have been downloaded millions of times worldwide. Empire Apps will continue to focus on delivering trendsetting and innovative products in the smart phone and iPad application marketplace.
# # #