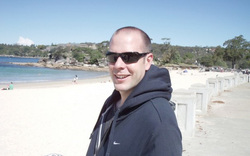 With a reliable internet connection and the right software, anyone can run a webinar.......Of course the success of your webinar rests on how you manage its promotion and implementation.
(PRWEB) May 27, 2010
Many people have watched in awe as James Schramko's internet marketing business has evolved into the powerful machine it is today. Discovering, leveraging and championing new technology as it emerges appears to be the key to his success, and that is exactly what he has done with his new focus on leveraging markets via 'Webinars'.
One thing that separates internet marketer Schramko from others in this dynamic digital industry is that he loves systems: once he perfects a technique or strategy, he monetizes it and then shares it. While this altruism is directed to the members of his private coaching forum, SuperFastResults, every so often he reveals his secrets to outsiders as well. Such is the case with "How To Host A Webinar".
What exactly is a Webinar?
Sometimes called online conferences, meetings or seminars, 'webinars' are a relatively new communications concept. So new that your average spell checker will not recognize the word!
While those who inhabit the online world, particularly if they are involved in internet marketing, have been exposed to them for several years and 'get' what they are, the other 95% of the world's population have not.
This in itself presents both challenges and opportunities for every business, whether it be online or offline.
Who Can Hold a Webinar?
"With a reliable internet connection and the right software, anyone can run a webinar." says Schramko. "Of course the success of your webinar rests on how you manage its promotion and implementation".
He outlines some key steps:
Finding an audience (clients/prospects)
Do your research
Create you slides
Craft an offer
Promote it
Run it
And because you will have recorded it as well, you will then possibly have a digital product created that you can sell. Leveraging at every step means you will get maximum value from the time you invest.
Why Run a Webinar?
Because most webinar software will give you the ability to speak to audiences of up to 1000 people at once, Schramko believes they are "perfect platforms for coaching forum members, for educating members of a diverse community, and bringing geographically remote team members together".
This ability to speak to a global audience is powerful indeed.
Step By Step Guide to Hosting A Webinar
In "How To Host A Webinar", James Schramko has created an inexpensive must-have guide for anyone wanting to run their own webinars. The project is at once a training and a demonstration - it is the actual training webinar, about webinars, that he used to teach his paying students the best ways to implement and leverage webinars. There are no short-cuts or hidden secrets - the whole procedure from concept to monetization is covered.
Bonus Entree Into James Schramko's Private Forum
How To Host A Webinar is a very affordable product, so it is surprising that Schramko has added, as a Bonus, a 7 day membership to his paid private coaching forum for just one dollar extra.
This forum is closed to the public, and its doors are only rarely open to new members - so right now this is the only way to get access to this treasure trove of tools, products, training videos and advice from James and the other skilled forum members.
"How To Host A Webinar" plus SuperFastResults Forum access is a limited time offer.
About James Schramko:
James Schramko is a Sydney based Internet Marketer who fired his boss in May 2008. Since then his internet marketing business has grown exponentially.
James has not just mastered the essential skills you need to be a success on the internet, but he is applying them in innovative ways that have skyrocketed him to international renown. Before developing his own information products and internet marketing tools, James started making money on the internet in a way we all can by selling other people's products as an affiliate often earning a high commission per sale, without having a product, or the responsibility of stocking and delivering it.
James continues to developed his suite information products and automated profit systems that are in demand by the top internet marketers around the world (they now call him for advice!).
A gifted speaker, James announced in late 2009 his decision to withdraw from multi–speaker events to focus more on internet marketing, product development and innovation, and mentoring students in high-level and ethical internet marketing.
###