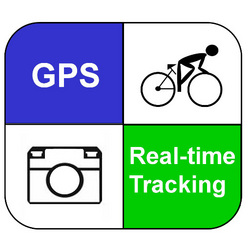 "GPS data provides mobile phone tracking information that can increase the enjoyment of one's mobile GPS activity."
San Jose, CA (PRWEB) May 27, 2010
AptoLink™, a mobile system design and services company that creates innovative handset and web-based applications, announced today the release of DataTap™ – a GPS-based mobile phone tracking application for the iPhone 3G/GS that enables the user to capture continuous location and point location data, take pictures and videos, and automatically upload and share your geo-based location and information with friends and family using Google Maps as a visual backdrop.
DataTap features include:

Automatically uploads pictures and videos as the user takes them using AptoTrak™
Location, pictures and videos are viewable on handset as well as Mac/PC
User can add notes to pictures and is displayed next to the picture
Data-logs Continuous GPS and Point GPS data and allows user to input notes
Compass uses mobile GPS data and internal eCompass (magnetometer) for direction
Save/Find location of your Car or other saved location
"I'm Here" - my location is saved in a KML file and emailed to friends and family
All location information is immediately viewable using Google Maps (Google Earth)
Units are in either English or Metric system
Selectable logging interval to save power
GPS data provides mobile phone tracking information that can increase the enjoyment of one's mobile GPS activity and makes the route traveled more interesting. "DataTap enables people to view their activity by capturing their location, routes or travels as they go from a start to finish," said Young Park, VP of Business Development and Sales. "Activities that use continuous GPS data-logging are dynamic activities, such as driving, cycling, running, hiking and walking. DataTap provides the user the capability for mobile tracking and capture of their dynamic activity on their iPhone, and analyze or view it on their Mac or PC, or share it with friends," he continued.
"DataTap also enables the user to capture cell phone tracking information, such as discrete location GPS data and add notes, edit or delete the entry. This location data is saved in a .CSV file (that is similar to an Excel file format)," mentioned Young. "Uses for discrete location GPS data-logging include golfing, landmarks, geo-caching, fishing spots, restaurant or store locations, and agriculture or wilderness locations," he added.
Information Links:
Website home page: http://www.AptoLink.com
Products page: http://www.aptolink.com/content/products-applications-gps-lbs
Product Availability:
DataTap for iPhone 3G/GS – available now.
About AptoLink™
AptoLink is a system design and services company, creating innovative consumer electronics and data communication products including web-based applications. Products are used by everyday consumers as well as for commercial applications. AptoLink also provides hardware and software design services and manufacturing services to enable the realization of third-party designs. AptoLink solutions are available for channel resellers, VARs and OEMs to license for resale.
###