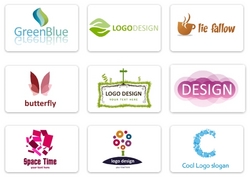 (PRWEB) May 28, 2010
SourceTec Software (http://www.sothink.com) proudly announces the release of Sothink Logo Maker V1.2. It is an intuitive and easy-to-use tool for logo design. With 150+ well-designed logo templates, a resource library of 2,500+ elements, 550+ preset color & effect combinations, it enables even the novices to customize a logo by clicks. All you need to do is to pick a stylish template, enter the company name, select your favorite resources by keyword or category, and refine the design with specific colors and effects.
You never need to worry about sharing the same logo design with others, because you can freely customize the logo layout and the effect settings like Color, Shadow, Bevel and Glow. Besides, Logo Maker V1.2 also supports the function of importing external resources. You can import images (Get logo design resources from http://www.logo-maker.net) and SWF files into a project, and the images as well as the vector graphics extracted from SWF files can be conveniently reused. All these functions aim at providing the users numerous logo designs.
Main features of Logo Maker:

Easily creates professional company logo, button, banner, header, icon and signature for website, blog, forum, email, etc.
The 150+ templates are divided into five categories by theme.
In the resource library, you can find an element by category, or search any element by keyword.
Offers 550+ preset color & effect combinations.
Customizes special effects like Color, Shadow, Bevel and Glow.
Imports images of JPG, PNG, GIF or BMP format.
Imports SWF files and extracts vector graphics to reuse as high-resolution logo image.
Exports logo graphic to JPG, PNG or BMP format.
Additional information about Logo Maker V1.2, along with detailed technical documentation, online help and changelog as well as demo installation package can be found at: http://www.sothink.com/product/logo-maker/index.htm
Related Guides & Tutorials:
A colorful apple with a bite, what does that mean to you? For most people in the world, the first thing that appears in their mind should be Apple Inc. That's it! The logo is so important for people to recognize a company and distinguish it from others.
Just can't imagine a successful company with an indistinctive logo. But time is always limited when you set up a company. Check this tutorial to find out how to design a logo in minutes:
Design a beautiful and unique logo in 5 minutes >>
The logo represents your company and a professionally made logo will pave the way your company is viewed. When you design logo by a custom logo creator, to make your logo distinctive, it's better to import your own vector graphic, instead of adopting the images provided by the logo creator itself. That's because the logo image is very important to express your own logo ideas, however, those ones provided by the logo creator may have already being used by someone else, therefore, your logo design could easily resemble many others. Obviously, importing your own vector graphics for logo creation is a wise choice.
Another benefit is, compared with bitmap images, the vector graphics can be scaled at any size while keeping high resolution output, it is the perfect format for logo creation. Follow this tutorial to import your own vector graphics:
How to import and re-use vector graphics for logo creation >>
Look at successful sign designs, you will notice that they are very simple and easily remembered so you can recognize them instantly at anywhere. The correct design and layout of your sign is critical to its effectiveness.
According to experts at the Outdoor Advertising Association of America (OAAA), signs are a terrific way to reach consumers on the go. The organization adds that case studies continually show that signs increase awareness, influence purchasing, and sell products. Check the tips and tricks to design a successful sign:
An easy and fast way to make distinctive sign design >>
About SourceTec Software Co., LTD.
Established in July 1997, SourceTec Software Co., LTD. is one of the most reputable and outstanding shareware and freeware providers in the world. It specializes in Flash authoring tools, Multimedia, Video and DVD software with the vision of driving better user experience. SourceTec Software always sticks to creatively building and delivering prominent service for worldwide range of customers. And Sothink.com is one of its subordinate official sites devoting into professional Flash authoring products and services.
Products or service names mentioned herein are the trademarks of their respective owners.
For more information, press only:
SourceTec Software Co., LTD.
Email: marketing(at)sothink(dot)com
Phone: +86(27)67848991
Fax: +86(27)67848990
# # #