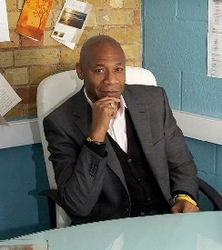 Thames Clinic is a lovely, exclusive facility with a tremendous record of helping people with addictions. Currently, 99% of our clients complete treatment here. Almost one third go on to full rehab and, ultimately, recovery from addiction
(PRWeb UK) May 28, 2010
Thames Clinic in Surrey, which has successfully treated some 140 clients since it opened 18 months ago, is a six-bedroom centre offering 24-hour medically-supervised detox lasting between one and four weeks.
New manager, Desmond Hill, had an extensive career in retail management before qualifying as an addiction counsellor four years ago, having studied counselling and counselling skills at Birkbeck University of London.
Desmond is excited to be taking over: "Thames Clinic is a lovely, exclusive facility with a tremendous record of helping people with addictions. Currently, 99% of our clients complete treatment here. Almost one third go on to full rehab and, ultimately, recovery from addiction," he said.
"I plan to build on that excellent start and develop further. We've already stopped using agency personnel – the medical team and support staff are all employees with specialist knowledge of treating addictions. Now I'm looking at possible expansion and incorporating extra features for clients," Desmond continued.
Call Thames Clinic on 020 7060 2863
Or visit Thames Clinic Detox
# # #