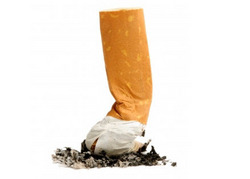 (PRWEB) May 27, 2010
With "Worldwide No Tobacco Day" (31st May 2010) encouraging smokers around the globe to stub out their cigarettes, cheap airfare comparison site Skyscanner uncovers the best countries to visit to escape the smoke…and countries where smokers may light up guilt-free.
Smoke-free zones
Iceland – Smoking and the use of tobacco in enclosed public spaces, including: bars, restaurants and clubs, as well as public land intended for use by children, is banned. Too bad the smoking ban does not apply to volcanoes.
Ireland – The Emerald Isle led the way with its anti-tobacco laws; being the first country in the world to enforce an outright ban on smoking in enclosed workplaces -which includes clubs, bars, restaurants and clubs.
Australia – Anti-smoking travelers catching flights to Sydney will be pleased to know that smoking in enclosed public spaces is banned throughout the country.
Canada – Bars and restaurants in Canada have been smoke-free zones for several years now and, in some provinces, shop owners are required to keep tobacco products behind non-see-through closed doors.
US – While the US Congress has not enacted a nationwide smoking ban, some 26 states, including California and New York, have no-smoking laws designed to keep workplaces, bars and restaurants smoke-free.
Smoker friendly zones
Japan – Smokers are welcomed with open arms in the Land of the Rising Sun where smoking is permitted in bars and restaurants across most of the county.
Andorra – Despite high life-expectancy, smoking in bars, restaurants or clubs in this Pyrenean principality in permitted. The fact that Andorra is a duty-free, making it popular with smokers looking for bargain cigarettes.
Hungary – Visitors who grab a cheap flight to Europe may relax with a glass of Tokai, while lighting up in a music-filled cafe, knowing that antismoking laws in this welcoming are virtually unenforceable.
Spain – Enforcement of the 2006 anti-smoking laws have been lax; however, stricter laws set to be introduced by the end of 2010 means smokers will need to catch their flights to Spain soon if they wish to enjoy a cigarette indoors.
About Skyscanner.com
Skyscanner instantly compares online flight prices for over 670,000 routes on over 600 airlines. Speak another language? Skyscanner is also available in 20 different languages: including Spanish, Chinese and French.
Press contact
Scot Carlson / Mary Porter
http://www.skyscanner.com
Tel: 1-650-249-3747
###