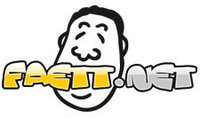 "Faett.net - the easiest way providing Magento extensions."
(PRWEB) May 27, 2010
Companies offering extensions for Magento can now distribute their products as PEAR packages in their shops. This is much easier than the somehow complicated solution using zip-files and ftp-upload. The components provided by faett.net allow installation, upgrade and de-installation of extensions and modules directly from the Magento backend. The modules required for this are provided by faett.net, the new marketplace for Magento. It is made up of four free extensions, published under the GPL license.
The free tools provided by faett.net bring the so-called channel functionality to Magento. It allows Magento developers to offer their extensions in their shop as so-called packages. The advantage of the faett.net package- and channel manager: extensions can be installed directly in the Magento backend. It is not necessary to download the extension as zip-file, to unpack it and to upload it via ftp in the relevant shop.
It is also easily possible to inform customers or users about software updates. The principle is the same as for the App store. As soon as a new Magento-extension is published using the faett.net tools, the current customers and users will receive an email. Download of the new release is done with one click directly from the email.
Besides the required extension for running a channel of your own, faett.net also offers a tool for the administration of extensions. The comfortable extension manager Faett_Manager is able to install the extensions in the customer's shop, to update and to delete them - if required.
One thing might be very interesting for all those who are already running a Magento shop: faett_net also gives access to all free extensions from Magento Connect. You can install those extensions using the faett_Manager with few clicks directly in Magento's backend. Handling is comfortable and problems during installation can be avoided in most cases.
The extensions offer a real added value for developers and shop owners and are worth considering. All extensions are available for free and for testing under faett.net. After registration you can easily install them using the command line of the shop's server.
It will soon also be possible to distribute extensions from third party using faett.net. Currently, development is still in beta state.
faett.net has been developed and is run by TechDivision, a Magento agency from Bavaria (Germany), who has been working with Magento for more than two years.
About Magento
Magento is an open source shopsystem offering a multitude of features combined with scaleability and possibilities for upgrade. It has a clean software architecture with an encapsulated programme core based on the ZEND-framework. Individual adaptations and enhancements are done using modules, so that software updates will always remain possible. A large community takes care of further development of Magento. Currently, about 2000 extensions are available for Magento to make it fit individual needs.
About TechDivision
Since 1997, the internet-agency TechDivision, located in the South of Germany, has been responsible for a multitude of web projects for small and medium sized companies and also for great international players. TechDivision has a sound know-how in web programming (PHP, JAVA, XHTML, CSS, Flash), webdesign, TYPO3 and onlineshops with Magento. TechDivision is official Magento partner and published the first German user guide for Magento.
###