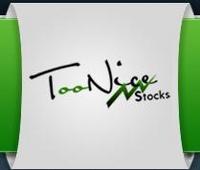 really should have no affect on Hospira. European rights belong to someone else (the same ones that would be liable if the
New York, NY (Vocus) May 27, 2010
TooNiceStocks PREMIER VIP MEMBERS have been playing Javelin since the bounce when shares touch $1.11 on Monday May 24th, 2010 and booking big profits after a recommendation of a "BUY" was given by our lead investment analyst TOONICE. Shares tumbled on news that the company's European Commercial partner Therabel Pharma N.V. was set to recall all U.K.-market pain medication batches of Dyloject, due to quality control issues. Javelin said that it and Therabel are working with U.K. regulatory authorities to resolve the issue. Well retail investors aren't running away from Javelin as a potential buyout is looming. The buyer Hospira Inc. is currently trading on the NYSE at $51.
Digging Deeper into Javelin Pharmaceuticals Inc. - 4 key points from our world famous due diligence:
1) A biotech specialist we talked with stated that "Hospira would have global rights to Dyloject with the exception of Europe, where rights are currently licensed to a third party. Hospira plans to market the product in the United States, Canada, Latin America and the Asia-Pacific region. These are areas where Hospira also markets Precedex, and represent a good fit for Hospira's Precedex and acute-care strategy. So the recall due to the "specks" really should have no affect on Hospira. European rights belong to someone else (the same ones that would be liable if the "specks" turned into something major)."
2) Hospira has already purchased one company this year. They seem to be in M &A mode.
3) Goldman Sachs earlier this month (May) raised Hospira recently to a "BUY" they stated that "believes Hospira is under-rated by the market and that the hospital operator is well-positioned to benefit from cost-reduction efforts."
4) Hospira, the company actually reported EPS of $0.94 on sales of $1 billion, beating EPS estimates by $0.22 and beating revenues estimates by $92 million. Hospira beat estimates by almost enough to purchase Javelin.
Our lead investment analyst TOONICE states that, "Javelin is certain that all conditions of the tender offer have already been met. Even if the recall did happen to prove to be bad (I doubt it will), it has nothing to do with the buyout agreement. Hospira doesn't seem to haggle over a small amount of money to change to cancel the tender offer." However will Javelin shares continue to trend up toward that magically number $2? Or will retailers give up hope? Stay tune....
Thanks,
http://www.TooNiceStocks.com
"Finding Value in the Undervalued"
Become a PREMIER VIP MEMBER HERE and find out how our members made 200% on 1 stock in 1 week!
Please follow us on Twitter- Facebook for daily alerts! REAL TRADERS + REAL RESEARCH
None of the profiles issued by TooNiceStocks.com, constitutes a recommendation for any investor to purchase or sell any particular security or that any security is suitable for any investor. Any investor should determine whether a particular security is suitable based on the investor's objectives, other securities holdings, financial situation needs, and tax status. TooNiceStocks.com has not been compensated, rather we have initiated our own independent research on Javelin Pharmaceuticals Inc. The disclaimer is to be read and fully understood before using our site, or joining our email list. Please note well that TooNiceStocks.com employees are not Registered as an Investment Advisor in any jurisdiction whatsoever. Full disclaimer can be read at http://www.TooNiceStocks.com
###