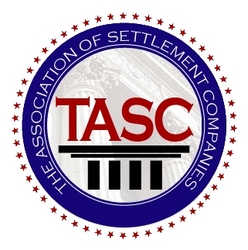 At no time, especially in tough economic times when more consumers than ever have a need for some sort of debt relief, should any allowance be made for deceptive marketing
Madison, Wisc. (PRWEB) May 27, 2010
The debt settlement industry's largest trade group today announced new, self-imposed rules for advertising and marketing practices that aim to protect consumers. The Association of Settlement Companies (TASC) says the rules are effective immediately.
"While we have had marketing standards and guidelines in place since our formation back in 2005, we recently concluded that they needed to be updated and clarified based on what is going on in today's marketplace," David Leuthold, Executive Director of TASC, said. "At no time, especially in tough economic times when more consumers than ever have a need for some sort of debt relief, should any allowance be made for deceptive marketing."
Following are the recent clarifications regarding what TASC deems to be deceptive:

Using any depiction of a government official, government seal, government document or other symbols or imagery designed to give the impression the advertisement or its content is related to the government.
Using the terms "bailout," "government program" or other terminology that implies or that gives the impression a debt settlement program is part of a government service or program.
Using references to laws, acts or common names of laws (such as Consumer Credit Reform Act) that implies or gives the impression that a consumer has a legal remedy to settle or reduce debt.
Any combination of the above concepts or terminology such that a reasonable consumer might believe the service being offered is related to the government.
Earlier this year, TASC warned of letters resembling government documents that solicit unsuspecting customers using terms such as "U.S. National Debt Relief Plan."
About The Association of Settlement Companies
The Association of Settlement Companies (TASC) promotes fair business practices, consumer protection and industry standards for the debt settlement industry. TASC, founded in 2005, serves to protect consumers through an organization seal that represents best practices and standards of reputable companies. The organization also protects its member companies through lobbying efforts at the state and national levels, as well as awareness initiatives to educate consumers on debt settlement as a financial solution. All TASC member companies pledge compliance to strict association bylaws governing business practices and ethics. For more information, visit http://www.tascsite.org.
###