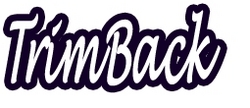 Never shop online before checking TrimBack.com for coupons.
Dearborn, MI (PRWEB) May 27, 2010
With online coupon sites like TrimBack.com, savvy online shoppers are getting great deals. These hard economic times means that more people are trying to keep a closer eye on what they spend and where they spend it. Shopping online saves not only time and money, but also the hassle of long lines. TrimBack provides the online consumer with a host of coupons for every product imaginable – from laptops to tweezers to noodles. They offer free shipping, printable coupons as well coupons that offer up to 75 percent off a product.
TrimBack was started in Dec. 2009 and is a free user-driven site that allows users to share new coupons and deals. Users can collaborate and discuss deals or share great deals with a friend. It is build around community as an engine for growth and opportunity to show users what the best coupon and deals are. The Web site has coupons from a variety of stores like Macy's, Sears, Kohl's, Gamestop, Dell and more.
"We have worked hard on building a user friendly site and to reach 7,000 stores is just the beginning" says Samir Alley, TrimBack.com's founder. With around 30,000 coupon codes available, Samir says trimback has helped online shoppers save a ton. Saving other people money is their main priority.
For the latest coupons and deals, follow TrimBack.com on Twitter: twitter.com/trim_back.
About Timback.com
TrimBack.com is a top consumer destination for coupons, discounts and promo codes for merchandise, travel and services. TrimBack.com's online community posts, uses, recommends and ranks more than 30,000 online discounts and promotions for more than 7,000 retailers, restaurants and brands, including Amazon, GameStop, Macy's, Dell, and Gap. TrimBack.com's mission is to help consumers save money and enjoy a hassle-free discount shopping experience. Trimback .com, a division of Cyber Internal LLC, is located in Michigan, USA.
###