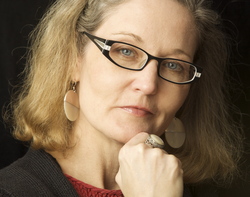 "I think Five More Minutes With is a lovely and poignant idea," said Dr. Brad Sachs. "From my personal and clinical perspective, our culture does not provide much support when it comes to learning to speak and listen to the language of grief."
Seattle, WA (PRWEB) May 28, 2010
Five More Minutes With, a recently launched Web site offers a chance to consider what you would say to a friend, mentor, lover, teacher, or departed family member if you had five more minutes to spend with them.
"Father's Day is a wonderful way to celebrate your Dad by fishing, golfing, hiking, or taking in a baseball game," said Braiden Rex-Johnson, editor of Five More Minutes With. "But I think it's also an appropriate time to remember all the fathers who have passed, and honor them by sharing your memories of them. It is incredibly powerful to put your thoughts into words and see them published on our site."
For those remembrances shared on or before June 19, 2010, you will automatically be entered to win a gift from Chukar Cherries shipped to your home. This basket incorporates nature's bounty from Pike Place Market, Seattle's iconic local produce market including Vanilla Peach Preserve, Cherry Apple Slices, Chocolate Cherry Quartet Box, and Nuts over Bing Energy Mix. For more information you can visit http://www.chukarcherries.com.
Visitors are invited to explore the Five More Minutes With site for inspiration, and then submit their own story to share. They are encouraged to think beyond beloved husbands, wives, moms, dads, or close relatives and include cherished friends or companion animals, or even people who may not yet have died, but are simply lost to them (such as an adopted child or former lover). Photographs are also encouraged.
"I think Five More Minutes With is a lovely and poignant idea," said Dr. Brad Sachs, a clinical psychologist, bestselling author, and founder of The Father Center, a program designed to meet the needs of new, expectant, and experienced fathers. "From my personal and clinical perspective, our culture does not provide much support when it comes to learning to speak and listen to the language of grief. Endeavors such as this one remind us that mortality is our most common aspect of humanity, and that finding ways to come to terms with it, and to grow closer to each other as a result, is the best route towards a life of connection and meaning."
For more information on Dr. Sachs and The Father Center please visit http://www.bradsachs.com.
About Braiden Rex-Johnson:
The Web site Five More Minutes With launched in March 2010 by best-selling cookbook author and award-winning food and wine columnist Braiden Rex-Johnson. Based in Seattle, Wash., Rex-Johnson is the author of seven books, including Pacific Northwest Wining & Dining: The People, Places, Food, and Drink of Washington, Oregon, Idaho, and British Columbia (Wiley, 2007); the Pike Place Public Market Seafood Cookbook (Ten Speed Press, 2005); and the Pike Place Market Cookbook (Sasquatch Books, 2003). Rex-Johnson is a regular contributor to Pacific Northwest, The Seattle Times Sunday magazine; Wine Press Northwest; and Amazon.com's Al Dente blog. She is Vice President/Program Chair of Les Dames, Seattle, and is also active in International Association of Culinary Professionals (IACP), Women Chefs and Restaurateurs (WCR), the Portland Culinary Alliance (PCA), and Phi Beta Kappa, and serves as a judge for the James Beard Foundation annual awards. For more information go to http://www.fivemoreminuteswith.com.
# # #