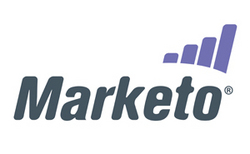 San Mateo, CA (Vocus) May 27, 2010
Marketo, the leading revenue cycle management company, today announced a new webinar series focused on what today's sales and marketing leaders must do to demonstrate measurable ROI and become revenue masters. Featuring more than 20 highly-recognized and well-respected authors, analysts and thought leaders, as well as best-in-class marketing and sales experts, the Revenue Masters Webinar Series will shed light on the emerging trends in revenue marketing.
The series kicks off June 10th, 2010, with a focus on revenue cycle management topics including; Rules for Revenue Mastery: What the CEO Needs from Marketing, and; The Rise of the Revenue Marketer. Each session will educate businesses on revenue marketing best practices, as well as how to leverage the latest products, tools and tactics available to marketing teams committed to transforming marketing from a cost center to a driver of sustainable revenue.
Revenue masters participating in the series include:

Jill Konrath, author of Selling to Big Companies
Brian Carroll, author of Lead Generation for the Complex Sale and CEO of InTouch
Roy Young, President of MarketingProfs and co-author of Marketing Champions
Jeffrey Hayzlett, author of The Mirror Test
Debbie Qaqish, renowned Revenue Marketer and Chief Revenue Officer at the Pedowitz Group
Peter Ostrow, Research Director for Sales Effectiveness at The Aberdeen Group
Steve Ennen, Managing Director of Wharton University
Lee Odden, CEO at Toprank
Paul Dunay, Global Managing Director of Services and Social Marketing for Avaya and author of Facebook Marketing for Dummies
Gerhard Gschwandtner, Founder and CEO of SellingPower
Meg Heuer, Service Director at SiriusDecisions
Sergio Balegno, Research Director at MarketingSherpa and lead author of the 2010 Marketing Benchmark Reports
Pete Krainik, Founder and Chairman of the CMO Club
Craig Rosenberg, Vice President, Products and Services at Focus
Andrew Gaffney, Editor at DemandGen
Barry Trailer, Co-Founder of CSO Insights
Phil Fernandez, CEO of Marketo
Jon Miller, VP of Marketing at Marketo
Bill Binch, VP of Sales and Customer Success at Marketo
Maria Pergolino, Director of Marketing at Marketo
Umberto Milletti, CEO of InsideView
J. David Green, Best Practice Leader of InTouch
For more information or to register for Marketo's webinar series, please visit Revenue Masters Webinar Series
About Marketo
Marketo is the revenue cycle management company, revolutionizing how marketing and sales teams of all sizes work — and work together — to accelerate predictable revenue. Marketo's solutions are both powerful and easy to use, providing explosive revenue growth throughout the revenue cycle from the earliest stages of demand generation and lead management to deal close and continued customer loyalty.
Marketo Lead Management helps marketers acquire, nurture and qualify more high quality sales leads with less effort; Marketo Sales Insight helps sales understand, prioritize and interact with the hottest leads and opportunities to close business faster; and Marketo Revenue Cycle Analytics enables marketers to measure, optimize, and forecast the revenue cycle. Marketo won the 2010 CODiE award for 'Best Marketing Solution' and was voted 'Best Marketing Automation Application' and 'Best Mass Emails Solution' by Salesforce customers on the Force.com AppExchange. As of April 2010, more than 500 enterprise and mid-market clients in 14 countries have selected Marketo.
# # #