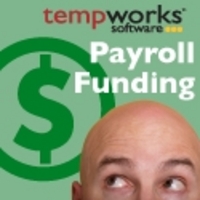 Saint Paul, MN (PRWEB) May 30, 2010
TempWorks Software, a provider of software and payroll solutions to the staffing industry, has named Sara Kobbermann to the position as Director of Operations. Her responsibilities include supervision of the growing TempWorks payroll team, rapidly on-boarding new customers, and making sure that checks get cut on time, every time.
"The shakeups in our industry over the last two years coupled with recent economic turnaround left us with more new staffing businesses than we expected knocking at our door, and we needed someone who understood their business from front to back to make sure that they get a software system that works, and a back office operation that is efficient and fully compliant," informs TempWorks President, David Dourgarian.
Kobbermann joined the firm in 2009 as General Counsel, laying the legal groundwork for TempWorks to expand its commercial lending and back office outsourcing product-lines. Sara is a graduate of the St. Cloud State University, The Hamline University School of Law, and the University of Minnesota's Carlson School of Business Management.
Since assuming her role, Sara has been instrumental in quickly on-boarding new companies and new processing staff. She fits squarely within the parameters of TempWorks' company mission, which is to provide a combination of software and services that bring staffing agencies back office costs to a minimum and put them far ahead of their competition technologically.
About TempWorks Software
TempWorks Software incorporated in Minnesota in 1997 and provides a full suite of enterprise staffing solutions. Designed to automate and streamline all facets of a staffing firm's daily operation, TempWorks Software offers fully integrated front and back-office staffing software, web portals for customers, employees, applicants and vendor management, and many additional modules. From recruiting to payroll and everything in between, TempWorks Software puts technology to work for staffing firms and their clients. For more information about TempWorks, please visit http://www.tempworks.com or contact Director of Public Relations, Laura Baratto, at 651-452-0366, or by email.
###