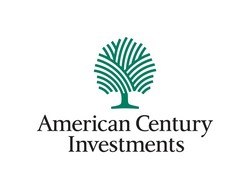 Rich has a significant amount of asset allocation expertise, having spent most of his career focused on structuring and managing investment solutions for clients
Kansas City, Mo. (Vocus) May 29, 2010
American Century Investments announces that 26-year investment veteran Rich Weiss joined the firm as senior vice president and senior portfolio manager of asset allocation portfolios. Weiss joins co-portfolio managers Enrique Chang, Scott Wittman, and Irina Torelli.
"Rich has a significant amount of asset allocation expertise, having spent most of his career focused on structuring and managing investment solutions for clients," according to Asset Allocation and Quantitative Equity CIO Scott Wittman. "Given the growing importance of asset allocation strategies in the industry and the phenomenal growth we've experienced in our portfolios, especially in our LIVESTRONG® Portfolios, we are excited to have an investment professional of his caliber join our firm."
For the past 11 years, Weiss served as chief investment officer and executive vice president at City National Bank in Beverly Hills, Calif., where he oversaw all aspects for its $12 billion investment management group. From 1994 – 1999, he worked as chief investment officer and executive vice president at Sanwa Bank California, where he led its $2.3 billion investment department. Prior to that, he held various senior-level investment management positions with Vantage Global Advisors, TSA Capital Management, PaineWebber and Mellon Bank.
Weiss earned a B.S. in finance from the Wharton School of the University of Pennsylvania and an MBA in finance/econometrics from the University of Chicago.
About American Century Investments
American Century Investments is a leading privately-held investment management firm, committed to delivering superior investment performance and building long-term client relationships since 1958. Serving investment professionals, institutions, corporations and individual investors, American Century Investments offers a variety of actively managed investment disciplines through an array of products including mutual funds, institutional separate accounts, commingled trusts and sub-advisory accounts. The company's 1,300 employees serve clients from offices in New York; London; Hong Kong; Mountain View, Calif. and Kansas City, Mo. James E. Stowers Jr. founded the company and serves as co-chairman of the board. Jonathan S. Thomas is president and chief executive officer and Enrique Chang is chief investment officer. Through its ownership structure, more than 40 percent of American Century Investments' profits support research to help find cures for genetically-based diseases including cancer, diabetes and dementia.
Before investing, carefully consider the fund's investment objectives, risks, charges and expenses. Contact 1-800-345-2021 for a prospectus or summary prospectus (if available) containing this and other information. Read it carefully.
American Century Investment Services, Inc., has entered into an agreement with the Lance Armstrong Foundation for rights to use the LIVESTRONG name. For more information about the foundation, visit livestrong.org.
American Century Investment Services, Inc., Distributor
©2010 American Century Proprietary Holdings, Inc.
# # #