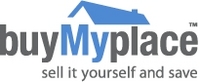 (PRWEB) June 10, 2010
A home in Melbourne's north-east being sold through the buyMyplace private house sales network is shaping as the symbol of Melbourne's red-hot, record-breaking property market.
"Demand for the beautifully renovated four-bedroom / three-bedroom plus study home in Magnolia Drive, Lower Templestowe, is as hot as the market itself," says buyMyplace chief executive Peter Butterss (BUTTERSS).
"The level of interest from buyers in this particular home is the highest we've had all year. It's a symbol of the huge demand for stock at the moment."
The 32 Magnolia Drive home boasts a large BBQ/outdoor entertaining area, has rear access to Aquarena Aquatic and Leisure Centre and is close to Westfield Doncaster shopping centre, parks, schools and public transport.
"It might be your typical Melbourne home but there's nothing typical about the number of people asking about it," says Mr Butterss.
The home attracted higher than normal interest as soon as it appeared on buyMyplace's extensive advertising network that lets people sell and buy property themselves without a real estate agent. The quoted price by the vendor is $650,000-plus.
The home will be auctioned on Saturday April 10 at 2pm. It is open for inspection from 1.30-2pm on April 8 and from 1.30-2pm April 10 (auction day).
About buymyplace.com.au - Australia's Number 1 place to sell your own home. We help people sell professionally without an agent. Sellers take control, get fast results and pay no commissions nor traditional marketing fees, thereby saving thousands. Other services include valuations, how-to guides - even taking properties to auction.
# # #