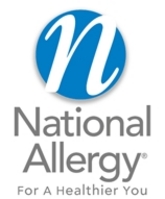 Duluth, GA (PRWEB) May 30, 2010
Everyone enjoys free shipping when ordering products on the Internet or by phone. National Allergy Supply, the most doctor-trusted allergy, asthma and sinus products company in the USA, has just begun offering free FedEx ground shipping to its customers who order by June 30th.
Like all Internet and phone order companies, National Allergy understands how much its customers appreciate free shipping. So, while families are thinking about their travel plans for the summer, National Allergy is planning to let orders over $125 travel free from its loading dock to its customers' homes.
National Allergy has been providing comfortable dust mite barrier bedding, HEPA room air cleaners, mold and mildew treatments, animal dander remedies as well as asthma and sinus products for more than 22 years. More than 10,000 doctors nationwide give National Allergy's mini-catalogs to their patients when they can benefit from the products it sells. All of those doctors trust National Allergy because they have learned from their patients about the kind and helpful treatment the National Allergy team gave them. In fact, allergy doctors and other specialists often contact National Allergy to thank them for the excellent service that their patients have received.
Free ground shipping on orders of $125 or more is just another way National Allergy Supply serves its customers with excellence.
# # #