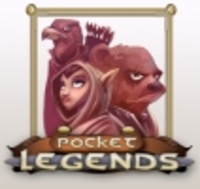 "Now they can bash each other to their heart's content."
Austin, Texas (PRWEB) May 30, 2010
Spacetime Studios, LLC announced today it has released a client update that allows player to combat each other in its revolutionary product, Pocket Legends.
The team continues to update the game at an extremely rapid rate, with eighteen content updates and two major dungeon expansion (The Lost Expedition and The Ancient Swamps) in the month following launch. This new client update augments the product with two of the most requested features: player-versus-player (PvP) combat and secure trade.
The player-versus-player gameplay is initially available in 3-against-3 and 5-against-5 modes. "Our hard-core players would like something to do between content expansions." said Gary Gattis, Executive Producer and Spacetime Studios co-founder, "This new game mechanic allows them to explore an entire new facet of Pocket Legends. Now they can bash each other to their heart's content."
Another often-requested feature is secure trade. "With thousands of loot items available in the game, players tend to collect things that are valuable but they may not need." said Jason Decker, Associate Art Director, "Secure Trade allows them to get their worth from other players seeking that specific item."
This client version also debuts a universal binary for Pocket Legends. Now iPod, iPhone and iPad users all run the same application at different resolutions.
The full list of features in this client update can be found on the Spacetime Studios forums: http://bit.ly/a1hEWd
Pocket Legends is available in the App Store for the iPhone, iPod touch, and iPad: http://itunes.apple.com/us/app/pocket-legends-3d-mmo/id355767097?mt=8
Contact: pr(at)spacetimestudios(dot)com
Facebook: http://www.facebook.com/pocketlegends
Twitter: http://twitter.com/pocketlegends
About Spacetime Studios
Spacetime Studios is an independent game development studio located in Austin, Texas. It was founded in late 2005 by videogame veterans Cinco Barnes, Gary Gattis, Jake Rodgers and Anthony L. Sommers. In 2009, Spacetime formed a research division (Clockrocket Games) to investigate the development and publishing pipelines for mobile devices. They quickly released 7 titles and determined that they could leverage years of technical development and expertise to create the world's first 3D real-time mobile MMO.
Spacetime Studios, the Spacetime Studios logo, Pocket Legends, and all associated artwork and designs are trademarks or registered trademarks of Spacetime Studios, LLC.
###