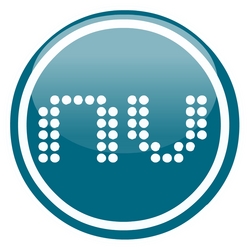 "I still remember when music television used to mean something." -John Norris
New York, NY (PRWEB) June 10, 2010
This month, Noisevox launched its groundbreaking music media site, Noisevox.org, combining citizen journalism and exclusive HD video programming in a social networking atmosphere.
As a music portal for bands, journalists and photographers, Noisevox is a unique newcomer to the market in the way it collects, organizes and publishes its content.
"Noisevox.org aims to become a global destination for music news, reviews and discovery. It pits schooled, professional music critics against hip, savvy citizen journalists; the music is at the center," says founder David Navarrete.
By employing a traditional media masthead-model and awarding journalists "points" for contributing content, writers advance in ranking and title. Press credentials, tickets to shows, artist interviews and free music are just some of the perks that come with being at the top of a magazine's masthead. Photographers are also encouraged to participate in a similar creation and reward process. Artists have the ability to upload music and promote themselves within the community.
Close to the site's heart is the return of music video programming to screens. Noisevox's video channel, NVTV, run by music television veteran John Norris, features exclusive interviews with Lady Gaga, Broken Social Scene, Vampire Weekend and Arctic Monkeys. Norris, who oversees NVTV, said, "The abandonment of music news coverage and music programming by video outlets large and small is at this point the stuff of pop legend. Nothing could make me happier than playing a significant role in its return." Another NVTV series, Face Time, recently premiered and more programming is planned for 2010.
NV Radio is Noisevox's internet radio operation. While programmed commercial- and host-free at the moment by the site's staff, Noisevox encourages users to submit playlists of their own, which the radio station will feature on a weekly and eventually a nightly basis.
http://www.noisevox.org
Music Rebooted
Company Background:
Noisevox is an online media company, music magazine and video network containing original video programming. Noisevox is a venture-funded company located in downtown New York.
Contact:
Cheryl Lodovico, Director of Public Relations, Cheryl (at) Noisevox.org, 718-809-0469
###