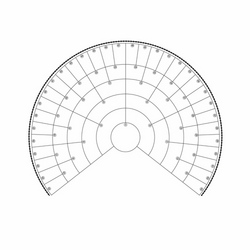 "Working with a great graphic designer like Lia Rodriguez was a huge benefit to me. She has a great eye for design and a genuine interest in genealogy. Lia designed really unique family tree concepts that are both accurate and beautiful.
(PRWEB) June 1, 2010
Finding just the right family tree chart to organize or display your ancestry research has never been easier. This new Free Printable Family Tree section offers specific family trees and family tree resources neatly organized on 18 new web pages. All the family trees have been designed by a professional graphic designer, Lia Rodriguez and are available to download for free. You'll find different types of family trees such as:

Bowtie genealogy trees - These charts are excellent for displaying both sides of your family history because the tree extends out on two sides like a bowtie.
Pedigree charts - These classic genealogy charts are the type of chart that most genealogists use to keep track of their research and important data.
Circular genealogy charts - Shaped like a circle, these family trees are great for large families and hold many ancestors' names. Print these out on extra large paper for wall charts.
Landscape ancestry trees - Like a landscape work of art, these family trees extend horizontally on the page and leave enough room for a lot of information or even photographs of ancestors.
Fan legacy family trees - Shaped like a fan or a half circle these family trees have large spaces and are visually appealing.
Hourglass ancestry trees - Imagine an hourglass tipped on its side. These family trees extend out on both sides of the paper to hold information about both sides of your family tree.
Partner family trees free templates - Non-traditional families such as blended families and same sex marriages need family trees with room for both sides of the family.
Family genealogy trees for Kids - Getting kids interested in genealogy can be a challenge but with these fun charts, kids can color on them and pretend to be royalty or knights.
Generational family trees - There are also specific family trees for generations. The smallest charts are 3-generation family trees templates and go all the way up to our largest 10-generation ancestors trees. Any number of generation family tree charts that you are looking for, in any style can be found in our newly updated Free Printable Family Tree section at ObituariesHelp.org.
Melanie Walters, founder of ObituariesHelp.org says, "Working on these family trees with a great graphic designer like Lia Rodriguez was a huge benefit to me. She has a great eye for design and a genuine interest in genealogy. She was particularly helpful to me for rejecting tired old family tree designs that I found online. Lia designed really unique family tree concepts that were both accurate and beautiful. In the coming days, we're going to be launching Lia's new abstract family tree designs and scrapbooking ideas for family trees that I think will appeal to younger generations as well as crafty genealogists. We actually rejected quite a few concepts and we're left with some great final family tree charts that I think our visitors will like."
ObituariesHelp.org is the fastest growing genealogy and ancestry website online today because it offers free resources. It's a one stop website that's continually updated to include new family trees, new family history information and new reviews of subscription websites. "Our goal is to add as many free resources to the website as possible in a neat and well-organized format. I'm really excited about this family tree section because we've taken a lot of care to produce accurate and beautiful family tree templates and charts. I'm confident that we have the largest selection of unique family tree charts online today," says ObituariesHelp.org founder, Melanie Walters.
Coming soon, a free guide to getting started with your genealogy research and ancestors search. This free guide contains the best information for researching your family history and where to search for vital records. Look for it in the coming days on our Free Printable Family Tree Pages at ObituariesHelp.org.
###