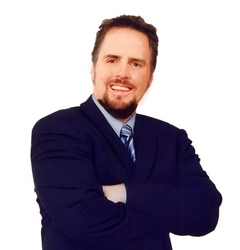 "The high quality photos and floor plans were helpful in making a decision to view the property and eventually led to the purchase of my new town home. Derek B
(PRWEB) June 1, 2010
There is now an effective way for people to search for new Calgary condos for sale and buy directly from property developers, avoiding the high fees often charged by real estate agents, with the launch of http://www.CalgaryCondosForSale.com. This new site, the latest from the real estate marketing company Green Apple Marketing, saves Calgary condo buyers time, effort and up to $10,000 or more in real estate agent commissions. Through the site, visitors can view new Calgary condos for sale, availability & price lists, common questions, condo floor plans, pictures, and through a map link perform virtual tours of neighborhoods and find local amenities including theaters and restaurants.
Alberta condo buyers can visit CalgaryCondosForSale.com or Green Apple Marketing's other sites, including AlbertaCondos.com, CochraneCondos.com, SylvanLakeCondos.com and CondosInAirdrie.com , to search for condo properties in various cities by price, location, number of bedrooms and property type. Visitors interested in a particular Alberta condo can book an appointment online or by phone to view and purchase the property without using a real estate agent. The sites are also beneficial to real estate investors, who can utilize them to purchase liquidation or below market value properties and then either rent or sell the properties without having to pay real estate agent fees.
Individuals and investors in need of a Mortgage in Alberta can also find assistance from Green Apple Marketing. The company has set up a Web site for a leading mortgage broker at http://www.MortgageInAlberta.com to help real estate buyers and investors obtain the lowest cost mortgages in Alberta by having up to 40 lenders compete for their business.
Green Apple Marketing's founder Corey O'Neil has helped Alberta condo developers sell more than $35 million in properties; using search engine optimized Web sites as the main strategy for generating leads. O'Neil does this through search engine optimized sites for real estate keywords such as "Calgary Condos For Sale" that are searched hundreds to thousands of times every month. This of course makes sense, since according to the 2008 National Association of REALTORS® Profile of Home Buyers and Sellers, 87 percent of all home buyers used the Internet as an information source. In the 25-44 age group, this number was as high as 94 percent. Recently, O'Neil helped a developer increase their sales by more than 40 percent through his company's site CondosInAirdrie.com. O'Neil has created a case study for real estate developers to learn how to use a search engine strategy to sell more properties. Visitors to http://www.StrategySearchEngine.com can download the case study, a search engine report and have free custom keyword research performed.
With a masters certificate in Internet marketing from the accredited university of San Francisco, millions of dollars in real estate sales, several realty Web sites on page one of search engines and more than 500 real estate URLs, each with hundreds to thousands of monthly keyword searches, O'Neil and Green Apple Marketing are quickly becoming property developers' top choice to help sell condos. Although real estate is O'Neil's area of specialization, he is also helping a Canadian sales training company obtain success online with their Web site http://www.SalesTrainingCanada.com and says he can help just about any company obtain targeted and lower lead costs. However he knows what he does best and says "If you're looking to buy or sell a real estate I can save you time, effort and up to $10,000 or more!"
For more information about Green Apple Marketing visit StrategySearchEngine.com, its new Web site CalgaryCondosForSale.com , or contact Corey O'Neil directly at 403-668-1600.
###