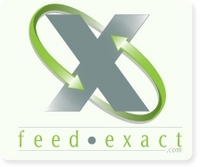 FeedExact is geared towards ensuring that a retailer's budget is being maximized with little active maintenance on their part.
Merritt Island, FL (PRWEB) June 8, 2010
FeedExact.com, a rapidly growing provider of feed and analytics management software for publishing catalog information to Comparison Shopping Engine (CSE) websites, today announced its partnership with Miva Merchant, a leading provider of ecommerce solutions for online retailers. FeedExact.com offers Miva Merchant customers a simple way to pass their catalog data to CSE sites within the Miva Merchant shopping cart software.
In addition to the product data feeds and analytics tracking available to Miva Merchant customers, FeedExact.com also provides automated push/pull capability to allow retailers to free up their time. The solution provides retailers with an automated system for pulling catalog data from their store and pushing it to the various comparison shopping engines and affiliate sites where the retailer wishes to advertise. Additionally, the architecture of the FeedExact.com solution makes it easy to install and manage by retailers.
"Effective marketing in today's economy is becoming more important to our customer base," said Rick Wilson, president and COO of Miva Merchant. "With FeedExact.com our customers now have a demonstrable way to minimize time spent managing CSE data feeds, while utilizing the tangible analytics to show which feeds are working best."
"Miva Merchant customers can install the FeedExact.com solution with relative ease, and the majority of the work is performed on the FeedExact.com servers," explains Peter Petracco, chief executive officer, FeedExact.com. "Once we have the retailer's catalog data, our system maps it into usable formats for the various CSE sites. Turning feeds on or off is as simple as a click of a button and with our CSE analytics package, retailers can quickly see which CSEs are performing best and which ones they can do without. Considering how quickly marketing budgets can be used up, the FeedExact solution is geared towards ensuring that a retailer's budget is being maximized with little active maintenance on their part."
About FeedExact.com: FeedExact.com is a division of NetBlazon, LLC, a leading provider of e-commerce services and solutions since 1999. FeedExact.com was created to meet the need of online retailers to effectively marketing their products across an ever-expanding array of Comparison Shopping Engine sites. For more information about FeedExact.com or to signup for a free trial, contact NetBlazon at 866-400-2444 or visit http://www.feedexact.com.
About Miva Merchant: Miva Merchant has been building feature-rich e-commerce software since 1995. Over 50,000 merchants use the company's highly customizable, intuitive and scalable shopping cart solution. These merchants range from the hand-selected boutique products store to the wholesaler directly integrating their manufacturing with distributor access and an online retail presence. To see examples of stores running on Miva Merchant, visit http://www.mivamerchant.com/.
# # #