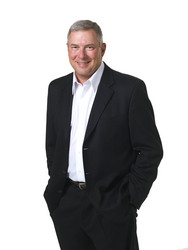 Livonia, Michigan (PRWEB) June 16, 2010
OHM (Orchard, Hiltz & McCliment, Inc.), an award-winning architectural, engineering and planning firm, announced that it has added Jim Houk to its board of directors.
Houk is co-founder and managing principal of Bird Houk, a division of OHM. A certified urban and regional planner, as well as a licensed landscape architect, Jim brings 28 years experience and market-based planning expertise to execute OHM's mission, Advancing Communities. Jim is professionally licensed in multiple states and is a member of the American Society of Landscape Architects, the Urban Land Institute, and the Congress for New Urbansim. He is Chairman of the Board of Trustees for the Ohio Homeless Families Foundation, an Advisory Committee Member for landscape architecture curriculum at The Ohio State University Knowlton School of Architecture, and a board member for the Rotary Club of Columbus.
Vyto Kaunelis, PE, was elected board chairperson for OHM. A principal with the firm, Kaunelis works in its Environmental and Water Resources Group and is former Chief Deputy Director of Wayne County's Department of Environment. While with the DOE, he led nationally recognized efforts to improve environmental quality, such as the Combined Sewer Overflow (CSO) Demonstration Program as part of the Rouge River National Wet Weather Demonstration Program in cooperation with the MDEQ, EPA and local communities.
Former OHM board chairperson Dan Fredendall commented on his motivation for nominating Kaunelis to take over the role of chair, "As a company, we strive to recognize and take advantage of individual strengths. Vyto is known as a big picture thinker. He's also someone who can foster consensus by focusing on the outcome, rather than the details. He'll provide a great complement to the strengths of our other board members."
OHM also added four new shareholders: Jim Houk, Gerry Bird, Gary Sebach and Tony Slanec. All four were owners of Bird Houk Collaborative, which merged with OHM in April 2010.
Gerry Bird co-founder of Bird Houk, has more than 35 years of architecture and real estate experience. Both an architect and an MBA, Bird balances the creative possibilities of design and the realities of economics. His solutions are based on innovation and market feasibility. He is professionally licensed in numerous states and is certified by the National Council of Architectural Registration Boards (NCARB). Currently, he serves on the Board of Building Standards for the State of Ohio and First Lady Francis Strickland's Educational Task Force.
Gary Sebach is the Director of Architectural Services, for Bird Houk, a division of OHM. There he oversees Bird Houk's architecture studio operations and is responsible for design, project planning, and oversight of project execution. With more than 25 years of design and project management experience, Gary has led integrated teams in designing for office, education, mixed-use, retail, multi-family residential and medical facilities. He is a LEED accredited professional with practiced knowledge of energy-efficient and green design practices.
Tony Slanec is the Director of Planning & Urban Design for Bird Houk. Slanec is committed to enhancing communities through high-quality urban design that builds on the character and positive qualities inherent to each place. His experience includes streetscape design, corridor plans, public space design, public visioning, overlay district regulations, and landscape architecture. With each project, he strives to push past standard solutions to achieve a higher level of design that addresses project function, neighborhood context, and construction budget.
About OHM
Orchard, Hiltz & McCliment, Inc. (OHM) is an award-winning architectural, engineering and planning firm committed to Advancing Communities. OHM was founded in Livonia, MI in 1962, with additional offices in Houghton and Auburn Hills, MI, Columbus, OH and in Gallatin, TN. More than 170 employees dedicate their time and talents to OHM including architects, engineers, planners, surveyors, LEED accredited professionals and information technology experts. OHM is a national Top 50 Civil Engineering firm, an Engineering News Record Top 500 Firm, and has been named a top 10 Best & Brightest Company by the Michigan Business & Professionals Association for four consecutive years.
For more information, visit OHM's website.
###