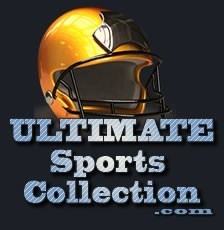 Coatesville, PA (PRWEB) June 23, 2010
UltimateSportsCollection.com, home of the best and latest licensed sports merchandise, recently launched its web store with over 10,000 items. Sports fans should check the site frequently, as new items are added often.
"First and foremost, we are not an affiliate-based web site," said Margaret Melvin, owner and founder of UltimateSportsCollection.com. "Our sports collectible merchandise comes directly from our distributors and manufacturers that produce the products you see online. As such, we have access to an inventory of over 10,000 sports related products." Since all items are shipped direct from the manufacturer or distributor, shipping costs are kept at a minimum for our customers. Payments are accepted securely through PayPal
In order to demonstrate the breadth and variety of products available, the storefront shows random items each time the page is loaded. An ESPN news feed also appears on the right side of the page, giving sports enthusiasts the latest news while they browse the merchandise. Visitors can search for specific items or browse the catalog by sport or by team. The following sports organizations have their own stores on the page: MLB, MLS, NASCAR, NBA, NCAA, NFL and NHL.
First time users can register and create an online account which will speed up the ordering process and also enable the shopper to view their merchandise online in a shopping cart prior to completing the order. Customers can also retrieve their user name and password if it is ever lost or forgotten
About UltimateSportsCollection.com
Founded in 2010, UltimateSportsCollection.com was created by web entrepreneur Margaret Melvin to offer sports fans a one-stop shop for merchandise and collectibles. From MLB to NASCAR, visitors can rest assured they will receive sports collectibles of the highest quality, no matter which items they desire. Customers are the number one concern and UltimateSportsCollection.com stands behind each product with a 100% customer satisfaction guarantee.
For more information, contact:
Margaret Melvin
484-483-1010
###