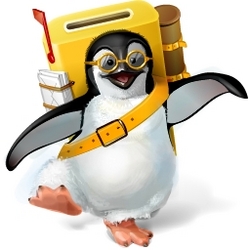 Discount Coupon Code: TRIX
(PRWEB) June 3, 2010
An e-mail client is usually used as storage of essential information, including e-mails from friends, relatives, clients and business partners, important files and documents. Losing or screwing it up would be at least extremely unpleasant, that's why a user needs to be very careful and attentive when importing messages into Microsoft Outlook. But even that can't ensure the best result; fortunately, there is a program that can - and it's Outlook Import Wizard.
A smart tool, the program is designed to import .EML and .MSG files into MS Outlook quickly and easily, therefore it gets very simple to leave an old e-mail client for Microsoft Outlook. The program can benefit data recovery tools users, as it allows to import messages recovered into MS Outlook, which can be quite tricky without Outlook Import Wizard. The reliable algorithm employed by the application makes data loss during import impossible. And what's more, the software takes care of the user's security: it doesn't interfere with antivirus scanning, which means that the messages can be scanned for viruses and the system remains protected.
Outlook Import Wizard works as eml2pst and msg2pst converter featuring built-in module for primary integrity check. It allows importing not only messages, but also attached files. And on top of it all, Outlook Transfer allows preserving the structure of the file system folders while importing e-mails: after creating the folder structure on the hard drive, user selects the upper level folder, and the program imports the whole folder structure into MS Outlook.
Pricing and Availability
Outlook Import Wizard runs under Windows 98, Me, NT 4.0, 2000, XP, Windows 2003, Vista, Win7 and is compatible with Outlook 98, 2000, 2002, 2003, 2007 and 2010. Personal license is available for only $16.95 during the special promotion campaign. To obtain the discount, please use the coupon code: TRIX Further information on the product as well as its free evaluation copy is available from http://www.outlookimport.com/download/ page.
Contact:
622 Queen Street West
Toronto, Ontario
M5V 2B7
1-831-4177777
http://www.outlookimport.com
###