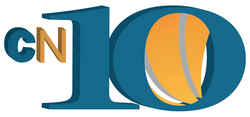 ...our customers can no longer wait 3-12 months for transportation post audit feedback and recoveries.
Sugar Land, TX (PRWEB) June 14, 2010
Since 2000 Compliance Networks has been the leading provider of vendor performance optimization solutions. Compliance Networks enhances its best-in-class offerings with the addition of a freight audit facility to its existing offices in Sugar Land, Texas. The new facility is dedicated to expanding Compliance Networks services by initially offering transportation audits to the retail supply chain. "Demand for Reflection, our near-real-time Transportation Audit solution, has been unbelievable," commented Greg Holder, CEO of Compliance Networks, "Adding to our existing facilities was an easy decision for us,¨ Holder stated,"as we are find our customers can no longer wait 3-12 months for transportation post audit feedback and recoveries. They do not believe it is fair to their providers and they want to identify and communicate problems as quickly as possible so performance is improved and profit leaks are stemmed immediately. We also find that in the current business environment companies are asking individuals to do more with less; causing stress, strain, and increasing error rates. An automated near-real-time transportation audit like Reflection offers many companies the ability to recover costs associated to violating transportation rules. Best of all, it is a no-risk proposition to our clients."
Reflection is a best-in-class automated transportation performance audit for retailers who seek to identify and recover the cost of failures in the inbound supply chain. Offered to retailers as a near-real-time post freight audit. The benefits of Reflection are realized days after the freight movement, as opposed to the norm, which is often measured in not quarters or years. There is no capital investment for the retailer and only minimal requirements for the IT organization.
Benefits include:

Automated identification and communication of transportation failures
Automated chargeback calculation and transmission of transportation failures
Business intelligence related to transportation movements and performance
No software to install
Limited IT involvement
A time-to-value of 30 to 60 days
To learn more about the proven benefits of rCMS Reflection and the new CN transportation audit service and facility, contact Richard Wilhjelm at 877-267-3671 or info@compliancenetworks.com. Visit compliancenetworks.com for more information or to request a no-cost opportunity assessment.
About Compliance Networks
Compliance Networks is a leading provider of vendor compliance and supply chain visibility solutions for the entire PO LifeCycle. CN solutions enable retailers to optimize flow with leaner supply chain and make informed supply chain decisions. The net result is increased customer satisfaction, profitability, and shareholder value. Compliance Networks' suite of retail-centric vendor compliance and distribution management solutions drive continuous performance improvement throughout the extended supply chain. Since 2000, Compliance Networks has offered best-in-class vendor compliance optimization and supplier performance management solutions enabling retail enterprises to make informed supply chain decisions. Compliance Networks is proud to serve leading retailers such as Kohl's, Burlington Coat Factory, Pep Boys, Stein Mart, The Sports Authority, Bon-Ton Stores Corporation, Bob's Stores and others.
###