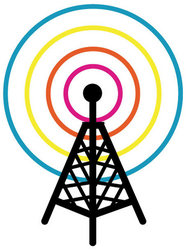 "With such a high demand for Internet video at such high speeds, the availability of 4G comes not a moment to soon."
Syracuse, NY (PRWEB) June 25, 2010
Keeping up with the rapid consumer demand for the fastest Internet possible, SaveOnQuotes.com has added 4G wireless Internet and High Speed Internet comparison tools to its ever-growing site. SaveOnQuotes.com also offers cheap car insurance quotes. Though only a few wireless companies are currently providing 4G coverage on their networks, SaveOnQuote.com's founder, John Clark, feels that this is simply the proverbial quiet before the storm. With the onslaught of demand for Apple iPhone 4G phones and coverage that is inevitably approaching with the upcoming release of several highly anticipated cellular phones, this will undoubtedly be a useful tool for consumers looking to find the cheapest access to 4G coverage in their area. As always, the best way to find the best prices is to compare 4G wireless Internet plans from the various providers. Particularly with such a new technology, however, collecting information from multiple service providers can be extremely difficult.
Experts estimate that almost 90% of Internet usage will be comprised of streaming video, due in large part to the rise in popularity in recent years of sites like web giant YouTube. With such a high demand for Internet video at such high speeds, the availability of 4G comes not a moment to soon. Verizon just announced 4G support for 2011 to keep up with the demand for video bandwidth. This new wave of wireless Internet coverage will not only maintain the availability of current cellular capabilities and increase the speed at which they can be accessed, but it will also allows for further cellular technology development. The expanded wireless Internet capabilities that come with this new technology are almost unfathomable. Already, several cellular phone companies are promising high-definition video recording and even video-chat capabilities on their latest lines of smart-phones. Not long ago, high-definition video on home televisions was met by consumers with shock and awe. Now, anyone with a 4G phone will be able to record high-definition video in the palm of his or her hand.
Along with 4G plan comparison, SaveOnQuotes.com's High Speed Internet comparison tool will ensure consumers can gain access to high speed Internet on almost any budget. Though much excitement surrounds these new comparison tools, site founder John Clark ensures that popular pre-existing tools like internet plan comparison or triple play comparison will still be available.
###