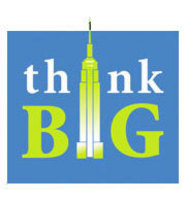 Plymouth, IN (PRWEB) June 2, 2010
The independent authority on search vendors, topseos.com, has announced the best SEO consulting services in the industry for June 2010. An independent research team that was assigned to the search engine optimization category reviewed each applicant in order to determine the best organic SEO companies. ThinkBIGsites made a big jump in the rankings this month moving from the tenth position to the #2 Ranked SEO company in a field of thousands worldwide.
An extensive review was completed on the organic SEO company and the research team found that ThinkBIGsites was consistently producing high quality results for their clients. The testimonials that were coming back displayed both the firm's expertise in the field as well as their ability to effectively communicate with their clients. ThinkBIG's clients have seen a marked increase in web traffic, conversions, sales and revenues from their websites once ThinkBIG began implementing their world-class SEO strategies.
The quick implementation of their effective and proven SEO techniques, have the vast majority of ThinkBIG's clients seeing significant return on investment in just a few months. These consistent results have distinguished them from the ordinary and solidified their position among the very best SEO consulting experts in the industry.
PJ Cammarata, Managing Partner of ThinkBIGsites, said, "It is truly an honor to be awarded the #2 Ranking for the Best SEO companies in our industry. Every member of our expert team strives for absolute perfection every day, for every client and we believe that with the extraordinary results we've been achieving for our clients, we've now become the world leader in our space."
Ensuring that their clients are up to date on the current strategy being implemented by this well respected organic SEO company is highly important. ThinkBIG values every opportunity to connect with the client and ensure they are working on the same page. Cammarata adds that "Each client is put on a set schedule to discuss the intricacies of the campaign/s to insure that we are always working efficiently toward achieving optimum success. Good communication and above average SEO results are the key to a long lasting partnership."
The company's proven track record of success and their continued drive for excellence has earned ThinkBIGsites the ranking as the #2 Best Organic SEO company in the industry. topseos has been ranking the best internet marketing service providers since 2002. As the independent authority on search vendors they have connected thousands of businesses with internet marketing firms that have provided top notch services. Over 50,000 visitors connect with topseos every month in search of the best. In addition to the rankings of the best internet marketing service providers, visitors to the site can find information on the latest changes within the SEO industry.
To view the complete list of the best SEO consulting services visit:
http://www.topseos.com/rankings-of-best-search-engine-optimization-companies
To find out more about the #2 organic SEO company, ThinkBIGsites, visit their profile at:
http://www.topseos.com/thinkbigsites
###