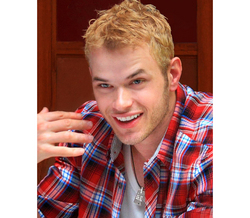 A black-and-white and an all-black look are the two latest trends in jewelry and watch designs, which started with hip hop jewelry - seen on such artists as Jay-Z, NAS and Sean Kingston – and crossed over to mainstream jewelry
New York, NY (PRWEB) June 30, 2010
Twilight fans are celebrating "Eclipse", the newest addition to the Twilight Saga. Online jeweler ItsHot.com joined the crowd by launching a new black diamond jewelry collection. The "Eclipsed" collection includes unique black diamond engagement rings, earrings, bracelets and pendants with black and white diamonds, as well as black diamond watches for men and women.
The main piece of the collection, however, is the 0.10-carat black and white diamond dog tag pendant in polished 14 Karat white gold, custom made for the cast of the Twilight Saga. The pendants crafted for Peter Facinelli, Kellan Lutz, Alex Meraz, Christian Serratos, Billy Burke, Mike Welch and Jackson Rathbone were custom engraved with each actor's initials.
A black-and-white and an all-black look are the two latest trends in jewelry and watch designs, which started with hip hop jewelry - seen on such artists as Jay-Z, NAS and Sean Kingston – and crossed over to mainstream jewelry. The all-black look is achieved by plating gold jewelry with black rhodium, a highly reflective industrial metal, which gives incredible shine to a finished piece of jewelry.
"The combination of black and white diamonds is spectacular, no wonder the trend is so strong, in anything from engagement rings to custom jewelry pieces and watches with black diamonds" said Denis Stepansky, founder and owner of ItsHot.com. "Creating custom diamond dog tag pendants for the cast of the Twilight Saga was an honor. Each pendant was hand-crafted from 14K white gold as a base metal and encrusted with a combination of white and fancy black diamonds. Custom engraved initials of each Twilight star were a finishing touch to the custom jewelry pieces," he noted.
Twilighters can check out the new "Eclipsed" black and white diamond jewelry collection at http://www.ItsHot.com. The black diamond watch collection features an array of luxury brand watch designs with black diamonds, including a 3-carat black diamond watch by Luxurman.
About ItsHot.com:
ItsHot.com is a leading online jewelry store with a physical showroom location in New York's Diamond District. ItsHot.com Diamond Watches and Jewelry company offers 1000's of genuine diamond and gold jewelry items, affordably priced starting at just $69. Some of ItsHot.com celebrity clients include rappers T.I., Ja Rule and Sean Kingston, champion boxer Manny "Pacman" Pacquiao, Kim Kardashian, Aubrey O'Day, and others. For more information, visit ItsHot.com Jewelry Store at http://www.ItsHot.com ; on Twitter (http://twitter.com/ItsHotDotCom), Facebook (http://www.facebook.com/ItsHot) and YouTube (http://www.youtube.com/ItsHotDOTcom)
###