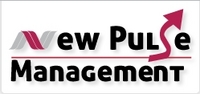 We are happy to announce that we have now matured and grown enough to have a dedicated SEO team for the locals. Best of all, we are now bringing our wealth of online marketing experience thanks to everyone we have done business with from across the globe
Los Angeles, California (PRWEB) June 9, 2010
With their apparent success in providing Search Engine Optimization (the name of the process that is said to improve a website's "ranking" or appearance in results of search engines like Google) to their national and global clientele, New Pulse Management is now taking the time to look back to their roots by providing Los Angeles SEO services.
With the re-introduction of their SEO services in LA, the online marketing firm is hoping to grab a piece of the action in the local market with a vision of ultimately being the top dog in the area.
"We have worked so hard to build our reputation in the national and global online marketing industry and now that we have carved our name on it, we feel it is time to give more of what we offer to our neighbors, friends, and family in Los Angeles. We are happy to announce that we have now matured and grown enough to have a dedicated SEO team for the locals. Best of all, we are now bringing our wealth of online marketing experience thanks to everyone we have done business with from across the globe," says Yan Manko, CEO of New Pulse Management.
New Pulse Management is considered by many to be one of the pioneers in the fields of search engine optimization (SEO) and web designing. They are rich in history and are composed of passionate and results-driven professionals. As the company grew, it's name and services did the same catering mostly to the national and global market.
###