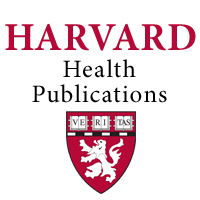 Boston (Vocus) June 23, 2010
We tend to fear microbes as agents of disease. Yet some microbes living in and on the human body are agents of good health. Bacteria, viruses, fungi, and other microbes are emerging as influential players in everything from immune function to metabolic rate, according to The Truth About Your Immune System, a newly updated report from Harvard Medical School.
From birth onward, an individual's immune system encounters millions of microbes. These microscopic organisms shape the way the immune system develops and how it responds to disease, allergens, and other assaults. And they may even influence other body functions, including how fast the body digests and burns food. In other words, the microbes that inhabit our bodies, inside and out, aren't just along for the ride, but are sometimes in the driver's seat.
Can these findings be applied to problems such as improving disease resistance or controlling obesity? Possibly, but the challenges are many. Experiments in lab mice show that controlling the microbial content of the gastrointestinal tract early in life influences immunity and metabolism. But doing the same thing in adult humans with well-entrenched and tightly interconnected populations of microbes is not yet possible.
The positive role microbes play in health and immunity is just one part of The Truth About Your Immune System. This updated Special Health Report also covers these topics:

How the immune system works
What "supports" immunity?
Do vaccines pose health risks?
When things go wrong: Allergies, immunodeficiency disease, autoimmune disease, and cancer
Age and immunity
The report also includes a special section about vaccines.
The Truth About Your Immune System is available for $18 from Harvard Health Publications (http://www.health.harvard.edu), the publishing division of Harvard Medical School. Order it online at http://www.health.harvard.edu/YI or by calling 877–649–9457 (toll-free).
Media: Contact Raquel Schott at Raquel_Schott(at)hms(dot)harvard(dot)edu for a complimentary copy of the Special Health Report, or to receive our press releases directly.
Harvard Health Publications
Contact: Raquel Schott
Raquel_Schott(at)hms(dot)harvard(dot)edu
617-432-5781
###