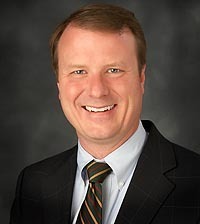 WebEquity is really hitting its stride with impressive growth and market defining technology innovation
Omaha, NE (PRWEB) June 1, 2010
WebEquity Solutions™ LLC (WebEquity), announced today that Kenneth Bachulis has joined the Company as executive vice president of sales. Mr. Bachulis will apply 20 years of experience in the financial services technology industry to expand upon the strong customer and revenue growth WebEquity has already achieved in the past 20 months.
Each month, more and more financial institutions are turning to WebEquity to automate their lending processes, from loan origination, credit analysis and decisioning, to portfolio risk management. Lenders recognize that in today's environment it is absolutely crucial to gain greater insight into their loan portfolios, be equipped to give examiners greater visibility across all loan disciplines and operate more efficiently.
"WebEquity is really hitting its stride with impressive growth and market defining technology innovation," said Kenneth Bachulis, executive vice president of sales, WebEquity Solutions. "The Company is helping financial institutions to address pressing industry issues, like thorough credit analysis and risk management, in ways not possible before—I am delighted to be able to contribute to that effort."
Kenneth Bachulis joins WebEquity from Fiserv where he was vice president, sales, responsible for overseeing the sales and distribution of Fiserv's APL portfolio accounting and trading system. Previously, he drove sales efforts for CheckFree, a high-growth, leading provider of payment services which was purchased by Fiserv in 2007. Before taking on that role, Mr. Bachulis was vice president, marketing for SunGard's Trading & Risk Systems group. He began his accomplished career as a research analyst for Value Line, Inc.
"Ken's vast background in selling financial services technology will be a tremendous asset, particularly his knowledge of hosted solutions and the distinct benefits they provide community and regional institutions," said Doug McGregor, CEO, WebEquity Solutions. "His perspective, coming from an industry powerhouse, will also be instrumental as we continue to grow our national and international sales organizations and strive to increase adoption of the WebEquity lending platform."
About WebEquity Solutions
WebEquity™ is the proven leader in on-demand lending software. More than 600 financial institutions and 10,000 lending professionals use WebEquity to automate and streamline their lending process and reduce operational costs, while making more uniform and profitable credit decisions. The company offers financial institutions a distinct advantage with a single solution that works for all loan types, an on-demand model that provides centralized, anywhere access, and the flexibility to configure the system so it fits their lending practices. WebEquity serves institutions in the U.S., Canada and Australia. For more information call 800-264-0787 or visit http://www.webequitysolutions.com.
# # #