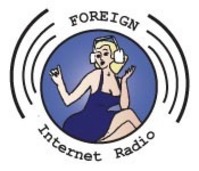 Music can change the world because it can change people. "Bono "
Seattle, WA (PRWEB) June 7, 2010
The new World Image Map has made the world's best maintained Internet Radio Directory easier than ever to use. Simply look, click, and listen! For example, to listen to the newest of Parisian Internet Radio just find France on the world map, click on it, then chose from the list of radio stations that appears. Voilà, now amazing French music is playing! C'est très facile, no?
This directory gives the option of listening to streams in Spanish, French, Italian, or any of thirty languages in MP3, Windows Media Player, and Real Player formats. Listeners can go back and forth between stations without having to go back to the radio station's homepage.
Multilingual Books.com maintains a listing of over 2,000 radio stations indexed by country (more than 30 countries are covered) or by genre. On the multilngualbooks.com website you can also find television listings for over 20 languages, newspapers, free dictionaries, language lessons,
and other useful content including a full selection of language learning products.
View the radio directory at http://multilingualbooks.com/online-radio.html
View the TV directory at http://www.multilingualbooks.com/online-tv.html
World Cup Schedule is at http://www.multilingualbooks.com/online-tv-tvsports.html
If you would like us to add your favorite Internet Radio Station or Television to our directory, or if you have any questions please contact Kenneth Tomkins at sales (at) multilingualbooks (dot) com
###