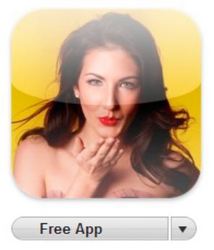 Batanga's Better Than Pandora! I think you've nailed it on the head. I love what I see and hear, it's very usable...Glad you have an app and an awesome one at that! Keep it up. (written by Sandmans Ghost from iTunes reviews)
(PRWEB) June 1, 2010
Competition is fierce everywhere. Websites and online retailers have saturated the marketplace. Marketing has desensitized consumers. Gone are the days of brand loyalty and fandom. How can you bring back that loving feeling? Filter out all of the noise and dribble with a well-designed iPhone app. A Rising Star iPhone app creates intimacy. When a consumer taps an app, it's like getting a table for two tucked away in a quiet corner of an exclusive restaurant. Though tiny banner ads may appear now and then, they're not obnoxious and they don't shout. But that only applies to free apps. Consumers have the option to pay a small app fee and wave bye-bye to all ads. Ad free apps typically start at 99 cents, so it's buyer friendly. People like options and iPhone apps puts shoppers in the driver's seat.
The ability to stream music, watch TV, send photos, read the news or a book, identify a song from the radio, pay bills and make calls at the same time is like having a digital Excalibur at your fingertips. Apps open a new window to the world and quickly establish the kind of relationship that turns window-shoppers into followers.
Musicians, venues, bloggers, small businesses, internet radio stations and program hosts can easily level the playing field against big box online retailers using a well equipped app. A treasure trove of features take 26 million iPhone devotee's on a digital adventure. The adventure starts with a crisp screen filled loading page. The opening salvo sets the tone for what's to come. Fingertips tingle, ready to tap on photos, logos, music, videos, bios, store fronts, show and event pages, ticket windows, directions, RSVP buttons with built-in e-mail reminders, links to web pages, blogs or social network accounts, push notifications that broadcast announcements, E-Mail share, Facebook Connect, feedback scorecards and more. In short, the Rising Star iPhone app is a digital get-away that lives in the hands and pockets of tech savvy folks.
Taste the experience; download Katie Armiger's app to feel the electricity of a personal connection. Flip through the pages and try not to feel the love. Try out the Batanga radio app to be turned on and informed. If an iPhone isn't handy, visit iTunes and look up Katie Armiger and Batanga.
Take advantage of a limited time 50% discount for the app set-up through June 30, 2010. http://risingstarartists.ning.com/page/rising-star-iphone-app for more information and use promo code "PRWeb. Rising Star will even help market the app free.
###