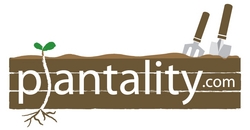 Gardeners love to talk about their gardens and at plantality we give them exactly the right environment to share their experiences.
Southampton, England (PRWEB) June 1, 2010
Solent Software has opened a new, free gardening community website. plantality.com invites gardeners of all abilities to meet up, chat, exchange tips and photos and blog about their gardening experiences.
plantality's founders aim to create a relaxed online destination where gardeners can remove their boots and gloves and make friends with like minded individuals. Non-members are welcome to read all content, in addition to commenting on users photos and blog postings. Signing up lets users add friends and get more involved with the social aspects of the site.
The hub of plantality is a social messaging system where users can post status updates on their gardening activities and read and post comments on other users pages. Users are invited to make friends and are automatically kept updated on their friends activities. Members can also create a profile describing their gardening interests.
The site includes a comprehensive photo storage system. Registered users can create galleries, upload photos of their plants and garden and add titles and descriptions for each photograph and gallery.
Members also have access to a blogging system including a full featured text editor. Members are encouraged to blog about whatever is going on in their garden or anything else of interest to fellow gardeners.
Users can browse or sign up for a free account at http://plantality.com
Solent Software is a self funded uISV software developer. Founded in 1998 to develop internet utilities it's most successful products have been an offline browser called WebStripper (later renamed to PageNest) and a webcam utility called WebCam Recorder. plantality.com is Solent Software's first venture into online development.
# # #