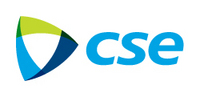 CSE has a proven track record in growing Classics with a clear understanding of our goals and audience, said Arva Rice, CEO of the New York Urban League.
Atlanta, GA (PRWEB) June 2, 2010
The New York Urban League has selected CSE as its marketing partner to promote and grow the New York Urban League Football Classic, an annual Historically Black Colleges and Universities Classic game played in Meadowlands, NJ. It will be the first college football game played at the New Meadowlands Stadium, with Howard University taking on Morgan State University.
The New York Urban League Football Classic is the third HBCU Classic game that turns to CSE for marketing, event and sponsorship expertise. CSE currently supports the Atlanta Football Classic (Tennessee State versus Florida A&M) and the Florida Classic (Bethune-Cookman versus Florida A&M). And stay tuned for details of a new, fourth Classic game, played in the nation's capital, to be announced soon.
CSE is a sports and entertainment agency that integrates property consulting, corporate consulting, sponsorship, events, digital/social media and talent management into big campaigns that drive business. Its multicultural division develops and executes strategic marketing plans to help brands, leagues and games connect with a growing and diverse audience.
"When we were selecting a marketing partner to help us grow the New York Urban League Football Classic, we asked our peers at other Classic games who they recommended," said Arva Rice, CEO of the New York Urban League. "The game is a fundraiser for our Whitney M. Young, Jr. Memorial Scholarship Fund, and our community educational programs, so the success of it directly impacts what we give back to our community. And CSE has a proven track record in growing Classics with a clear understanding of our goals and audience."
"It is a great honor to work closely with these historic Classic games that are played to support their community outreach initiatives, scholarship programs and schools," said Adrian Williams who leads the multicultural division at CSE. "We are able to bring all of CSE's resources to our support of the games. From PR, creative and interactive, to sponsorship, game-day management and national broadcast production, CSE has all the expertise in house. "
"The HBCU football classics are a marketer's dream," said Mark Lazarus, president of media and marketing at CSE. "They provide brands with a clear opportunity to reach a coveted, engaged and powerful fan base; they provide networks with an immediate and devoted audience and provide schools and communities with valuable support to grow educational opportunities for students."
For the Atlanta Football Classic, CSE provides PR, marketing, creative services, sponsorship consulting, analytics, game-day production and national broadcast production on Versus. CSE delivers marketing, PR and creative services to the Florida Classic.
About CSE
An independently owned sports and entertainment agency, CSE has been delivering original thinking since 1986. CSE connects brands with fans through integrated marketing, media content, sponsorship, talent management, events, digital and retail into big campaigns that drive business. With offices in New York, Atlanta and Little Rock, CSE's recent rebrand reflects its energy for shaping the ever growing business and a culture committed to producing work that makes our clients take a step back and say WOW. For more information, please visit http://www.groupcse.com.
Adrian Williams, who heads CSE's multicultural division, is a founding member of the Atlanta chapter of the National Association of Black Sports Professionals and is the incoming co president.
About the New York Urban League:
The New York Urban League, which is celebrating its 90th Anniversary this year, was founded by a group of prominent New Yorkers concerned with the poor state of blacks migrating to New York City from the south and the Caribbean Islands. From its inception it provided employment and connections for migrating blacks bridging the adjustment from the agricultural/rural life to the industrial urban center. Each decade following, "The League" provided critical services such as emergency aid for the unemployed during the Great Depression; formed of the Committee for Interracial Voluntary Hospitals to provide care and work in local hospitals; negotiated the opening of employment for blacks in the airline, brewing, and baking industries; created "Street Academies" which became a national model for high school students; published the first State of Black New York report; and created its signature events including Frederick Douglas Dinner, Whitney M. Young Jr. Classic, and Champion of Diversity Breakfast among many other milestones.
###