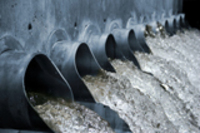 Standard public liability insurance policies will only cover liability arising from leaks, pollution or contamination under certain circumstances, specifically, if it is judged to be 'sudden, identifiable, unintended and unexpected'.
(PRWEB) June 1, 2010
Bolton commercial insurance broker, aba Group, is warning businesses that have paints, oils, or other possible pollutants on their premises that they may not be covered in their public liability insurance policy in the event of a leak, pollution or contamination.
Graham Webster, Managing Director of aba Group, explains: "There have been a number of cases recently, nationally, where businesses have been unable to claim for any liability arising from a leak or pollution from their premises under their standard public liability insurance policy and have been left with significant clean-up costs, particularly if the Environment Agency has got involved.
"Standard public liability insurance policies will only cover liability arising from leaks, pollution or contamination under certain circumstances, specifically, if it is judged to be 'sudden, identifiable, unintended and unexpected'.
"Conversely, if a business, for example, finds that an oil tank has been leaking over a period of time into a neighbouring water course or onto a piece of land, the business would not be covered under a standard public liability insurance policy. The business may then be left with a bill for thousands of pounds to clean up any contamination," he adds.
Businesses or premises formerly used in textiles, metal fabrication, fuel distribution and fuel sales, demolition, facilities management, food production, printing or paper, chemical blending or storage, logistics and haulage, roofing contractors, and plastics and rubber manufacturers are most at risk, says Mr Webster.
He went on: "These recent cases highlight the need for businesses that may have any possible pollutants on their premises to check their existing policies and ensure that they have relevant and specific cover to protect themselves against a leak or contamination and the associated clean-up costs."
aba Group, based at Bridgeman House on Salop Street, in Bolton, provides a range of insurance and risk management products and services to all types of commercial businesses (typically in Manchester and Lancashire) and private individuals, including buy-to-let landlords insurance, pubs and clubs insurance, motor fleet insurance, professional indemnity insurance, prestige home insurance and contractors' insurance.
aba Group was started in 1993 and employs 10 people.
It comprises two companies: aba Risk Management Limited and aba Insurance Services Limited.
aba Risk Management Limited aims to identify and control areas of risk in a business and to minimise those risks wherever possible. These may include Risk Management, Health and Safety, Risk Assessments, Fire Risk Assessments, Asbestos Reports, COSHH, PAT Testing, Energy Certificates, and HR Assistance and Services.
aba Insurance Services Limited arranges insurance protection against the risks identified. The company offers advice and guidance to produce a tailor-made insurance programme to protect a client's business and its assets.
aba Group has access to around 50 insurers and is part of a network of insurance brokers that gives it extra buying power in order to provide more competitive premiums for clients.
The company provides the following types of insurance:
Business insurance
Property Owners' Insurance – Commercial Property Insurance, Residential Property Insurance and Buy-to-Let Landlord Insurance.
Contractors' Insurance - Specially-designed insurance schemes for businesses in the contracting industry
Professional indemnity insurance - Businesses and consultants needing liability
Prestige Home Insurance - Competitive personal household insurances to protect your valuable personal assets
Pub and Clubs Insurance - for tenants, managers, landlords
Motor Fleet Insurance - Motor insurance for business vehicles
The company is increasing advising clients on insurance for goods in transit, particularly businesses importing products from China and other parts of the world.
Mr Webster added: "Our ethos has always been to say to clients: 'our advice is to get advice'". It never surprises us how often we find that when we review a new client's existing insurance policies that these do not include relevant and adequate cover to properly protect the individual needs of that business.
"Every business is different and their insurance needs are often very specific. Standard insurance policies – which many businesses just take out assuming that these will cover them for almost all eventualities – often do not cover the business at all for the most important events.
"Unfortunately, many businesses only find out that their standard insurance policies don't cover them when they come to make a claim – and for some businesses that can mean going out of business."
# # #