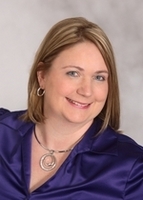 As a real estate expert in the La Crosse County area, I can provide you with helpful insights about the area, and can show you why La Crosse County living is truly something to be desired.
Onalaska, WI (PRWEB) June 1, 2010
Leading La Crosse, WI real estate professional Sue Mravik today announced the launch of her new website, http://www.LaCrosseFineHomes.com. The interactive, user-friendly site is intended to be a one-stop resource for both buyers and sellers of La Crosse County real estate.
"Buying or selling a home is often a life-changing event," says Mravik. "This is when you have to make both practical and emotional decisions and at a time like this you will want to be as well-informed about all your options as possible. This is why I built this site – to serve as a central source for information on real estate in the La Crosse County area."
Mravik has been named the Top Salesperson in Prudential Lovejoy Realty numerous times, winning the Top Producer Award in 2008 and 2009. Her area of expertise extends across the length and breadth of La Crosse County and its nearby areas, with a particular emphasis on La Crosse and Holmen, WI homes for sale and La Crescent, MN homes for sale.
"The La Crosse County area is an exceptionally beautiful and dynamic region," says Mravik. "The fact that the real estate market here hasn't been as hard-hit compared to that of other areas is an indication of how strong the economy here is and how attractive the overall quality of life. Home sales in the county increased by 0.8 percent from 2008 to 2009, while the median sale price fell by 5.6 percent."
For more information on the real estate market in the region, as well as on the different communities and the home-buying and selling process itself, visit Mravik's newly launched site, http://www.LaCrosseFineHomes.com or get in touch with her today.
###