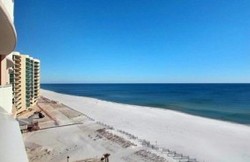 Los Altos, CA (PRWEB) June 8, 2010
ForGetaway.com, by Perfect Places, the leading vacation rental website has announced their Weekend Getaways Top Ten List. Their list serves as an excellent resource for travelers interested in planning weekend trips by offering a variety of weekend getaway options throughout the United States.
1. Destin, Florida- Destin Getaways to the Florida Panhandle, part of the Emerald Coast Beaches, are known for white sandy beaches and emerald colored waters. Families will enjoy fishing, water sports, and excellent dining options. Condo rentals are available for as low as $90 per night.
2. Gulf Shores, Alabama- Enjoy white sand beaches and championship golf courses along Alabama's Gulf Coast. Hiking trails and deep sea fishing are available for the more adventurous types. Beachfront condos are available for as low as $71 per night.
3. Orange Beach, Alabama- Just like in Gulf Shores the beaches here are gorgeous and there's also plenty to do. Stay in a 2 bedroom beachfront condo for as low as $99 a night.
4. Hilton Head Island- With beautiful beaches, an array of restaurants, golf courses, stores, bike paths and nature trails, it's no surprise Hilton Head island is known world-wide as a family friendly destination. You will find 2 bedroom condos available for as low as $121 per night.
5. Fort Walton Beach, Florida- Like Destin, Fort Walton Beach is part of the Emerald Coast Beaches and boasts emerald colored waters and white sandy beaches. 1 Bedroom Beach Front Condos are available for as low as $68 per night.
6. Breckenridge, Colorado- Families will find fun here in all seasons. From skiing and riding in the winter to biking, hiking, fly fishing, and whitewater rafting in the summer you'll need to plan a return trip just to try everything. 1 Bedrooms condos are available from $107 per night.
7. Davenport, Florida- Just 30 miles from Orlando, Davenport is the perfect place to stay for those who want to visit the theme parks but want to stay in a quieter and more affordable area. A 4 Bedroom, 4 Bathroom villa can be found for as low as $110 per night.
8. Sunriver, Oregon- Located between the Cascade Mountains and Newberry Volcanic National Monument Sunriver offers hiking, biking, fishing, whitewater rafting, and kayaking among the many outdoor activities you will enjoy. 1 Bedroom condos are available for as low as $94 per night.
9. Saint Simons Island, Georgia- With miles of undisturbed coastline and little development Saint Simons Island is the perfect "getaway". 1 Bedroom Villas are available for as low as $105 per night.
10. Park City, Utah- In Park City, you'll find plenty to do no matter what the season. Ski and ride in the winter, bike, fish or golf in the summer. Visit the Utah Olympic Park to ride the bobsled or alpine slide, watch freestyle ski exhibitions, and even go zip lining. 2 Bedroom, 2 Bath condos are available for as low as $149 per night.
ForGetaway.com is owned by Perfect Places, Inc., a Mountain View, California-based, privately held company. Perfect Places operates a network of leading vacation rental websites offering over 60,000 properties in over 90 countries worldwide. The Perfect Places Vacation Rental Network includes PerfectPlaces.com, forGetaway.com, LakeRentals.com, CoastRentals.com and RentJillsHouse.com.
###