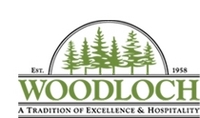 The Woodloch Resort is getting ready for summer by adding new amenities and fresh, engaging activities.
Hawley, PA (PRWEB) June 1, 2010
The Woodloch Resort is getting ready for summer by adding new amenities and fresh, engaging activities. Opening for play this Memorial Day weekend will be a permanent 28 foot rock climbing wall where kids and adults alike will scale the three-story structure to view the beautiful a fern carpeted forest from a birds perspective. Also joining the roster of 60+ activities and amenities will be Segway tours. For a nominal fee, guests of Woodloch Resort can maneuver around the expansive property and admire nature's true beauty in a new way. Woodloch's new Wii gaming lounge is a great spot for teens to enjoy and experience some freedom while on vacation with their family.
Looking to entertain your kids? Some new activities will grace the daily itinerary this summer. In addition to our signature events, guests will use their super powers in a tribute to their favorites in "Super Hero Games". Also in the lineup, a Game Show themed carnival, musical review - "Those Were the 80's, this is Now", outdoor concerts, beach sing-alongs, hayrides and Woodloch's famous Broadway-Styled Theme Show for 2010, "A Night on the Town".
Recently recognized for outstanding Hospitality and Tourism, Woodloch Resort accepted a "Spirit of Hospitality" award from the Pennsylvania Tourism & Lodging Association. Woodloch was also the recipient of an "Excellence in Tourism" award from the Pocono Mountains Visitors Bureau. Woodloch's recent recognition proves New York and the Tri-State area won't have to travel far for the best family vacation value.
About Woodloch Resort
Creating a magical experience for families since 1958, Woodloch's signature warm hospitality keeps guests returning year after year. Woodloch's value-filled all-inclusive packages make family vacations hassle free, economical and fun. The lake-side mountain resort offers spacious, immaculate accommodations, delicious and abundant meals, endless indoor and outdoor activities and amenities and family-friendly nightly entertainment.
Voted one of the best reunion locations – family travel, Woodloch's beautiful full-size, fully furnished Guest Homes offer comfort, space and shared quality time. The Guest Home along with access to resort amenities provides a unique experience where there truly is something for everyone.
Woodloch Resort is also home to The Country Club at Woodloch Springs, one of GOLF Magazine's "Finest Courses in America". Woodloch is a spectacular, 18-hole, championship, 6579 yard, 143 slope, par-72 golf course. As breathtaking and well manicured as the course is, it is a place for the whole family to enjoy; recognized as a PGA Family Golf Course and is home to a US Kid's Golf "Master Professional". The Family Golf 101 program is designed as an Introduction to Golf for all ages including proper course etiquette, who's the starter and ranger, where to park the cart, pace of play and so much more. After the introduction the whole family will enjoy a 45 minute clinic with a course PGA pro.
Also, guests enjoy privileged access to The Lodge at Woodloch ~ a Luxurious Spa Destination, one of Travel+Leisure, Forbes Magazine and TripAdvisor's "Top 10 Spas in the World". This unique property is an oasis for the mind, body and spirit offering state-of-the-art spa facilities, lavish amenities and a luxurious spa destination unlike any other. The Lodge now offers a native, indigenous Delaware River Stone Massage. Delaware River stone is very conducive to the meditative state, bringing in high energy to help you make changes that can lead to deep spiritual experiences. The Lodge will also release the healing power of fruit this summer with a "Fruits of the Summer Body Polish" as well as a manicure / pedicure. The natural oils and antioxidants in summer fruits help to refresh, heal and renew the skin and relax muscle.
Anyone can be a part of the magic this summer; packages are almost gone for July and August. For more information call 866-980-7420 or visit the website at Woodloch.com
###