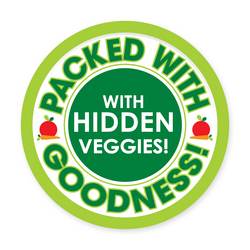 Serve a Kidfresh meal with some milk and a piece of fruit and voila!
New York, NY (Vocus) June 2, 2010
Kidfresh, the company that pioneered natural and wholesome food for children, is back with another healthy innovation to help parents meet the challenge of raising strong and healthy kids in an environment drowning in junk food and TV commercials that drip with fat and sugar.
The Kidfresh team includes both pediatric nutritionists and award winning chefs. Together, they have taken kid favorite meals - such as mac and cheese or pasta with meat balls - and remade them with 100% natural ingredients, while eliminating all artificial additives, flavors, colors, preservatives, trans fat and high fructose corn syrup. They are even providing up to 33% of a child's daily vegetable requirements by the addition of hidden vegetables. Kidfresh frozen meals packed with goodness are based on all the research and expertise developed by interacting with parents and children for the past 3 years.
With its line of 100% natural frozen kids' meals, Kidfresh offers today's parents a convenient and fun way to feel good about mealtime without sacrificing taste or nutrition. "Today's generation of moms are taking more time to carefully read the ingredient list on kid packaged food", said Sharron Dalton, PHD, RD, who works with Kidfresh as a Sr. Pediatric Nutritionist. "They have little tolerance for preservatives, processed food, high sodium, fat or sugar. Kidfresh frozen meals provide healthy, nutritious and natural food that actually tastes good to kids".
Kidfresh cares for the environment and the community and uses BPA-free food containers, 100% recyclable packaging and is a proud sponsor of Save the Children.
"Serve a Kidfresh meal with some milk and a piece of fruit and voila!" said Kirsten N. who tested Kidfresh meals with her twins. "A healthy meal your kid will love".
About Kidfresh
Kidfresh is the pioneer of natural, wholesome food that kids love to eat. Started by parents for parents, with the help of top pediatric nutritionists and chefs, Kidfresh embodies the concept of healthy nutrition for children and innovates by proposing all-time kid favorites with a new twist like mac and cheese with hidden veggies. Kidfresh frozen meals packed with goodness are now available in the frozen aisle at supermarkets in the Northeast and will be coming soon to supermarkets nationwide. To learn more and find a location near you, visit http://www.kidfresh.com
# # #