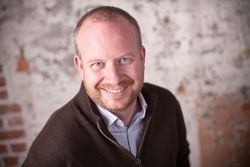 Most schools are missing the mark when it comes to giving our students the 21st Century Skills they so desperately need to be employable in the future.
Fort Collins, CO (PRWEB) June 1, 2010
Brad Flickinger, a Tech Integration Specialist from Colorado, recently created a free online workshop to share his secret formula that he uses when working with schools and districts to embed 21st Century Skills into everyday teaching. By using this online workshop Flickinger helps districts and schools overcome the four major speed-bumps of time, money, people and systems that slow down the progress of getting students and teachers to have 21st Century Skills that are critical to employment in the future.
By using videos and a simple checklist in his online workshop, Flickinger takes schools through the 12 steps for successful school technology integration. Most school leaders take about six months to get through Flickinger's workshop, but by following his formula he helps schools who were behind in teaching tech skills catch up with some of the most technologically advanced schools in the country.
Flickinger tells his workshop participants that it is not about money or having the most advanced technology in their schools but about skills. "We need to teach our students about skills not technology," rants Flickinger in a recent blog post. "Skills are needed so that our students can grow up and be employable in our new digitally-rich and technologically-advanced world."
The online workshop focuses on teaching media techs and principals his strategies for getting teachers on board so that they are excited about changing their lessons to include tech skills. But the real winner of his formula are the students who finally have the technology skills they need to be strong digital citizens ready for the unpredictable, yet exciting future.
Flickinger's free online tech integration workshop and his daily blog about school technology can be found at his website: SchoolTechnology.org
Brad Flickinger has been an elementary, middle, and high school teacher, as well as the district director of technology which gives him the unique perspective of teaching all ages of students and what it is like at both the classroom and district levels. He specializes in designing technology curriculum for students from kindergarten to 5th grade. Brad is a tech integration specialist who focuses on teaching 21st Century Skills to students, teachers and administrators by showing simple and easy tricks to incorporate and integrate technology into everyday lessons. He works with schools to inspire teachers to use these 21st Century Skills to energize and engage students. In addition, he is a consultant and speaker who gives workshops, seminars and conferences to educators about how to do what he does.
###