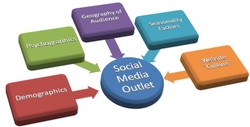 Social Media Is An Extremely Important Tool For Learning About Consumers, Market Perceptions, & The MASSIVE New Opportunities This Space Can Yield...
Houston, TX (PRWEB) June 1, 2010
Based on current trends, social media is poised to become one of the most valuable marketing & research tools available. Big pharma companies looking for an information edge are looking for ways to use it the right way while still staying within the emerging regulatory framework.
As data storage prices have dropped, the social media space has expanded geometrically...Social media has become an extremely important tool in learning about consumers, market perceptions, & most importantly, the MASSIVE new opportunities this space can yield.
AgentD.com, a marketing strategy consulting firm, has released a white paper: "Pharma 2.0: Heading Toward Social Media Marketing." The paper summarizes many of the social media issues that pharma companies are wrestling with as the social media space rapidly evolves.
One of the biggest benefits of social media is the chance to actually listen to an audience...Listening & learning can be powerful forms of pharmaceutical marketing research...A main corporate site can be used as a "listening post," a presence for a specific brand can be created & marketed to gather market intelligence, & there are myriad data mining tools that can be used to do competitive analysis & watch trends elsewhere on the web. Furthermore, these multiple information sources can be combined to gather insights that just were not possible before the rise of user generated content. The opportunities for data analysis & pharmaceutical branding are almost endless.
Social media is truly different than other types of media due to its collaborative nature. Consumers are now both creators & consumers...Social media channels bring with them unprecedented problems & opportunities in media creation & consumption habits: consumers are now part of the dialogue, not merely recipients of messages.
This real time feedback can be extremely valuable information for pharma marketing departments who want to listen to what their consumers have to say or think...
A copy of the full white paper is available online at http://www.agentd.com/pharma-social-media.
###