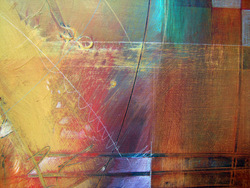 Stuart, FL (PRWEB) June 2, 2010
Many of Marcia K. Moore's original Oil Paintings, Acrylic Painting, and Graphite Pencil Artworks, sold to private collectors, corporations, and institutions, have never before been made available to the general public. With the launch of her integrated Online Art Gallery, e-commerce site for the first time, limited edition giclée prints, giclée canvas art, of her sold out originals are available for the enjoyment and purchase by the general public,
From her own Ciamar Studio (http://ciamarstudio.com), in Stuart, Florida, Marcia has also focused her energies on Commission Art Services for Commercial Developers, Architects, Interior Designers. Concept Art services are provided to the Gaming and Movie Set Design Industries. Requests for private commissions are also accepted.
MkM Designs also takes pleasure in converting treasured photographs into Fine Art Prints, on fine archival papers, or as Photos on Canvas; with the type of quality and results that only an artist can achieve.
MkM Designs has established a special "Buyer's Art Gallery" area. Offering the buyers of limited edition giclee prints, commission art, and commissioned sculptures, a special area to showcase their work of art to the world from their own environment.
Help us make her launch a success by visiting http://www.mkmdesigns.net today.
Feel free to meet her on Facebook at http://www.facebook.com/pages/MkM-Designs-Online-Art-Gallery#!/search/?ref=search&q=mkm%20designs&init=quick
Learn more about the artist, and about her recent interview by AutoDesk, at http://www.mkmdesigns.net/The_Artist_a/150.htm
or
a more personal interview by columnist Marilyn Bauer at http://www.tcpalm.com/news/2010/may/20/new-art-honors-ancient-cultures
Follow Marcia as she continues to explore her craft and expand her vision through inspiration, innovation, and cutting edge digital technology.
###